Asthma and COPD Doctors Q&A
Asthma and COPD are common lung diseases that can make it hard to breathe and can cause discomfort. Our doctors at Priority Urgent Care & Walk In Clinic can help, please contact us today for more information. We have convenient locations to serve you in Ellington CT, Unionville CT, East Haven CT, Cromwell CT, Oxford, CT and Newington, CT.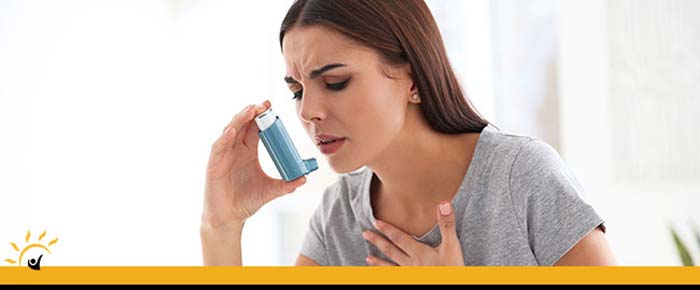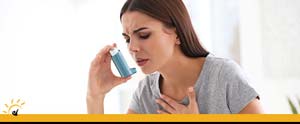 Table of Contents:
What are the current treatments for asthma?
Can asthma be cured completely?
What is the best treatment for COPD?
Long-acting bronchodilators
Short-acting bronchodilators
Anticholinergic Inhalers
Combination inhalers
Breathing is the most fundamental function that keeps the human body alive and well. There are many complications that lead to difficulty breathing, such as asthma, which is a common disease affecting millions of people around the world. Another complication is COPD or chronic obstructive pulmonary disease. If you are having difficulty breathing and you are not sure what could be causing the issue, read this article to better understand the symptoms, then get in touch with a specialist.
What are the current treatments for asthma?


The key to stopping asthma attacks before they start is prevention and long-term control. Treatment generally involves learning how to recognize your triggers and taking preventative steps to avoid triggers and keep symptoms under control. In the case of an asthma flare-up, you may need the use a quick-relief inhaler.

The main treatment for severe asthma is taking medications that help prevent asthma symptoms. These include:

• Inhaled corticosteroids
• Inhaled long-acting beta-agonists
• Inhaled long-acting anticholinergics
• Leukotriene modifiers
• Cromolyn sodium (Intal)
• Theophylline (Theochron)
• Oral corticosteroids
• Then you can take quick-relief medications when you have an asthma attack to relieve symptoms. These include:
• Inhaled short-acting beta-agonists
• Inhaled short-acting anticholinergics
• A combination of an inhaled short-acting anticholinergic and inhaled short-acting beta-agonist

Can asthma be cured completely?


Asthma is a very controllable illness. For most sufferers, control is so effective that it virtually amounts to a cure. However, asthma is not curable in the sense that it never entirely goes away. It has become more and more clear that there many types of asthma which differ greatly in their presentation and onset. Successful control of asthma entails controlling the inflammation in the airways and reversing the symptoms before they get out of hand.

What is the best treatment for COPD?


COPD, or chronic obstructive pulmonary disease, is a lung disease characterized by chronic obstruction of lung airflow that interferes with normal breathing and is not fully reversible. The more common terms like 'chronic bronchitis' and 'emphysema' are no longer used but are now included within the COPD diagnosis. COPD is not a "smoker's cough" but an underdiagnosed, life-threatening lung disease.

Long-acting bronchodilators


To control symptoms, long-acting bronchodilators are used for daily maintenance therapy. These medications relieve symptoms by relaxing muscles in the airways and removing mucus from the lungs.

Long-acting bronchodilators include salmeterol, formoterol, vilanterol, and olodaterol.

Indacaterol (Arcapta) is a newer long-acting bronchodilator. It treats airflow obstruction caused by COPD.

Indacaterol is taken once daily. It works by stimulating an enzyme that helps muscle cells in your lungs relax. It starts working rapidly, and its effects can last a long time.

If you experience shortness of breath or wheezing with other long-acting bronchodilators, this drug is an option. Possible side effects include coughing, runny nose, headache, nausea, and nervousness.

If you have both asthma and COPD, your doctor may recommend a long-acting bronchodilator.

Short-acting bronchodilators


Sometimes called rescue inhalers, short-acting bronchodilators aren't necessarily used every day. These inhalers are used when necessary and provide fast relief when you have breathing difficulties.

Included in these types of bronchodilators are albuterol (Ventolin HFA), metaproterenol (Alupent), and levalbuterol (Xopenex).

Anticholinergic Inhalers


Another type of bronchodilator for the treatment of COPD is an anticholinergic inhaler. It also helps prevent muscle tightening around the airways.

It's available as a inhaler, and in liquid form for nebulizers. These inhalers can either be short-acting or long-acting. If you have both COPD and asthma, your doctor may recommend an anticholinergic.

Included in anticholinergic inhalers are tiotropium (Spiriva), ipratropium, aclidinium (Tudorza), and umeclidinium (available in combination).

Combination inhalers


Steroids can also help in the reduction of airway inflammation. Because of this, some people with COPD use a bronchodilator inhaler along with a steroid inhaler. But keeping up with two inhalers can be an inconvenience.

A few of the newer inhalers combine the medication of both a bronchodilator and a steroid. These are called combination inhalers.

If you or someone you love is experiencing difficulty breathing and the suspect it could be asthma or COPD, please contact our office to get in touch with a specialist today. We serve patients from Ellington CT, Unionville CT, East Haven CT, Cromwell CT, Oxford CT, Newington CT, East Windsor CT, Somers CT, Burlington CT, Canton CT, Branford CT, New Haven CT, Middletown CT, Rocky Hill CT Seymour CT, Middlebury CT, Hartford CT, Addison CT, and BEYOND!