Pediatric Urgent Care Clinic in Ellington, CT
Priority Urgent Care Ellington offers pediatric walk-in clinics and medical services to children of all ages 7 days a week. Our medical professionals are ready to help your little ones feel better! Contact us today for more information. We are conveniently located at 105 West Road Ellington, CT 06029.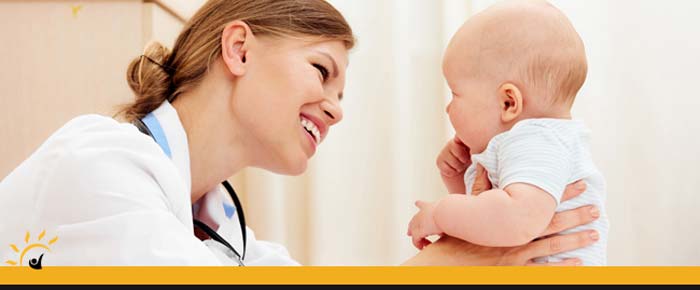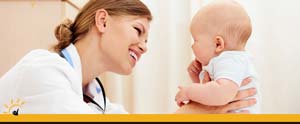 When most people find themselves in need of medical care, the local hospital is often the first place they look for it. However, hospitals usually come with large medical bills, long waiting room times, and very short actual doctor-to-patient visits that feel cold and insincere. Fortunately for the residents of the Ellington Community, there is a better solution for all your non-life-threatening needs in the form of Priority Urgent Care. We understand how tough it is to find a place that will actually take care of you and your loved ones while meeting your personal life's specific needs. At our welcoming and family-friendly facility we strive to give you and your children the best possible treatment in a timely fashion, at an affordable cost and making your health our Priority.
With over 20 cumulative years of experience and training, our board-certified doctors and physicians are more than prepared to help you through whatever medical issue you may be suffering from. No matter which doctor, physician, or technician you meet at Priority Urgent Care, you and your health will be our priority and we will always take the time to get to know you and give a thorough evaluation of what your need to feel better. And for your little ones our team is fully trained in pediatric care and medicine to make sure that your whole family is covered.
Located less than 3 miles west of Shenipsit Lake, you can find our urgent care walk-in clinic right on West Road across the street from Buettners Sugar N Spice Bakery and next to Kelly-Fradet Lumber. Despite being located in southern Ellington we also serve the families of the East Winsor, South Windsor, Rockville, Tolland, and Vernon areas. As soon as you're ready to come to visit Priority Urgent Care, please know our nearest major cross street is Main Rd. and Middle Butcher Rd. with our nearest freeway being highway 84.
At our walk-in clinic, we practice a wide array of medical services to ensure that you and your family have everything you need in one place. Some of the many services we provide are standard and pediatric urgent care, routine and school physicals, STD and drug testing, and lab services. We also offer the much-needed flu shots, medicine prescriptions on a person-to-person basis, and allergy treatments. To help make your life even easier and alleviate costs we do take most major insurance plans and offer very affordable self-pay plans for those with no insurance.
We welcome you here at Priority Urgent Care to please call us today at (860)-454-0678 if you or your little one feels sick or in need of medical attention. To better suit your needs we are open 7 days week from 8am to 7:45pm on weekdays and 9am to 5pm on weekends, and can be found at 105 West Road Ellington, CT 06029. If you are unsure at all or have any questions about our urgent care or your own health, please don't hesitate to call and find out. We are here to make sure that you and your family are safe, happy, and most importantly healthy. We serve patients from Ellington CT, Unionville CT, East Haven CT, Cromwell CT, Oxford, CT and Newington, CT, and BEYOND!