Urgent Care Telemedicine Doctor in Unionville, CT
Priority Urgent Care is now offering telemedicine services so you can get the help you need from the safety of your home. There are a variety of online services that can help match you to a doctor that can offer advice and treatment options for your health concerns or conditions online. Our dedicated staff are here to help you get back to being you. We are conveniently located at 45 South Main Street, Unionville, CT 06085.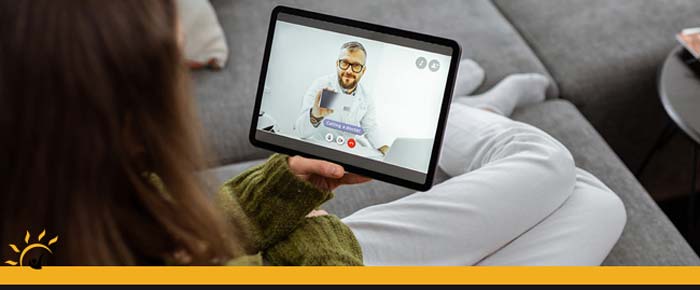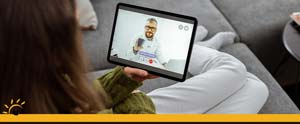 Table of Contents:
How much does an online doctor cost?
What can online doctors diagnose?
What is an example of telemedicine?
How much does an online doctor cost?


The cost of visiting an online doctor can vary from one state to another and by the online telemedicine service that you choose to use. On average, however, the cost of a telehealth visit is about $79, which is considerably cheaper than the average of $146 for an in-office visit with a physician. If you have any questions about the cost of a telemedicine consultation, then you should speak with the provider you are looking at and do your research beforehand to make sure that not only is the service itself reputable and right for you, but that it also fits your budget.

For those in the Unionville, CT area looking for affordable and reliable telemedicine consultations with a certified medical professional, then we here at Priority Urgent Care are here for you. We offer telemedicine services to our patients, which can be booked either on our website or by phone at (860) 470-7710.

What can online doctors diagnose?


There are many conditions that an online doctor can diagnose or treat with telemedicine. Please note that the list provided is not an exhaustive one and that, additionally, some conditions may require in-office visits and physical examinations in-person to diagnose or fully treat – or, in some cases, to prescribe a certain medication.

The primary care conditions that can be treated and diagnosed by online doctors include: allergies; asthma; high blood pressure; high cholesterol; diabetes (type II controlled and uncontrolled type II); erectile dysfunction; mental health conditions (e.g., anxiety or depression); thyroid disorders, such as hypothyroidism and hyperthyroidism; birth control; HIV; seizures; insomnia; migraines; hair loss; acne; and back pain.

In addition, there are several conditions that qualify as urgent care that can be treated and diagnosed by an online doctor. These include: gout; sore and strep throat; yeast infections; urinary tract infections; male urethritis; vaginitis; respiratory tract infections (e.g., colds, flu, bronchitis, pneumonia, and sinus infections); pink eye; ear infections and swimmer's ear; vertigo; stomach issues; and rashes.

Neither of these lists are exhaustive, there are many more conditions which are treatable by an online doctor. If you have any questions about what conditions are and are not treatable, contact your provider for answers.

What is an example of telemedicine?


Telemedicine has a much narrower scope of meaning than does telehealth, which is a far more general term. Specifically, telemedicine refers to education over a distance and the provision of health care services by using telecommunication technology. Telemedicine is applied to and refers to the use of information technologies and electronic communication that is used to provide remote clinical service access to patients. An example of telemedicine is the digital transmission of medical imaging, remote medical diagnosis and evaluations, and video call consultations with medical specialists.

There are three main categories of telemedicine, which include remote monitoring and real-time interactive services. The most prominent telemedicine service is real-time interactive services, which are also known as telemedicine consultations. Telemedicine services can include phone and online visits via video calls – during these calls, medical history of the patient is discussed and a consultation about a patient's current medical condition occurs. Over the course of an appointment, a physician can diagnose and treat a patient's condition – without the patient needing to come for an in-person appointment. If necessary, a prescription for treating a patient's medical condition can be written and sent into the patient's pharmacy of choice as well.

If you or a loved one are looking for high-quality, professional telemedicine services with a certified physician in the Unionville, CT area, then look no further than Priority Urgent Care. To book your telemedicine consultation with us, visit our website or call us. We serve patients from Unionville CT, Farmington CT, Avon CT, Canton CT, Burlington CT, and Plainville CT