Physicians at Priority Urgent Care and Walk-in Clinic
Priority Urgent Care has experienced physicians, technicians, and medical assistants who provide health care for children and adults 7 days a week.
When Dr. Singh and Dr. Rampal are not working they love spending time with their two daughters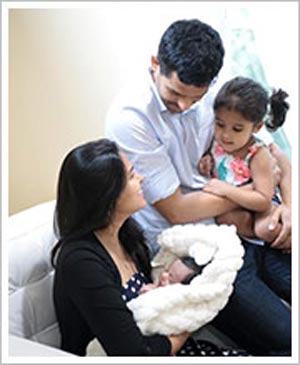 Doctor Daksh Rampal, MD
Here at Priority Urgent Care, your health is absolutely our priority, and Doctor Daksh Rampal is living proof of our beliefs. Doctor Rampal earned his Doctor of Medicine degree at the Texas Tech Health Sciences Center in El Paso, Texas. He continued his education by becoming Emergency Medicine trained, and American Board of Emergency Medicine certified. When he's not keeping his patients happy and healthy, he enjoys keeping himself in good health by playing tennis and traveling around the world. His mission in life is to provide outstanding care to all his patients, as he's done for the past 8 years being an Emergency Medicine Physician. Doctor Rampal is available to serve your entire family and is wonderful with people of all ages. Whether Dad has the flu, or the children need vaccinations, Doctor Rampal has made himself available 7 days a week to take care of your urgent care needs.