Urgent Care Lab Services Q&A
Lab testing is a service needed for patients for routine testing to look for changes in their health and tests help doctors diagnose medical treatments, and monitor diseases. Priority Urgent Care & Walk-In Clinic offers lab testing. Contact us today or book an appointment online. We have convenient locations to serve you in Ellington CT, Unionville CT, East Haven CT, Cromwell CT, Oxford, CT and Newington, CT.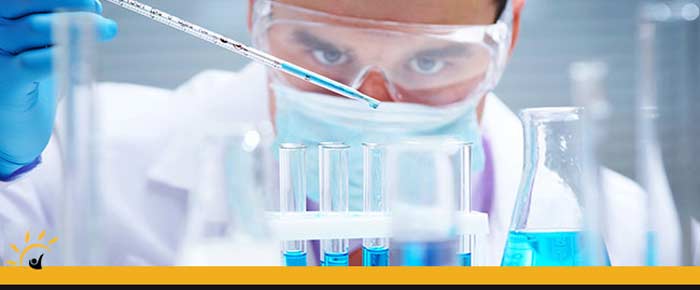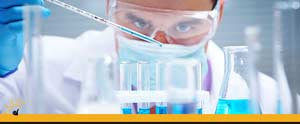 Table of Contents:
What is lab testing?
What are the types of laboratory testing?
What factors can affect your lab results?
Why do I have to fast for some blood tests?
When should I get lab testing?
How long do I need to wait to get my test results back from the lab?
What is lab testing?


Laboratory tests involve tests for use on samples of urine, blood, or other substances or tissues taken from the body to help diagnose diseases and other conditions. Your doctor may use lab tests to look for changes in your health condition before symptoms occur, plan your treatment for a condition or disease, evaluate your response to treatment, monitor the course of a disease you have over time, and aid or diagnose a condition or disease.

What are the types of laboratory testing?


There are many lab tests that your doctor may perform in order to examine and monitor your health: Complete Blood Count that measures the numbers and types of cells in your blood; Prothrombin Time that measures how long it takes blood to clot; Basic Metabolic Panel that measures sodium, calcium, potassium, glucose, chloride, carbon dioxide, blood urea nitrogen and creatine to help determine blood sugar level, kidney function and fluid balance; Comprehensive Metabolic Panel, a test that combines basic metabolic panel with a number of other tests for a more in-depth evaluation of metabolic functions, with a focus on organ systems; Lipid Panel, a group of tests that is used to evaluate cardiac risk; Liver Panel, a combination of test utilized in assessing liver function and possible tumors; Thyroid Stimulating Hormone, a test that screens and monitors the function of the thyroid; Hemoglobin A1C, a test that is used in diagnosing and monitoring diabetes; and Cultures, a test for the diagnosis and treatment of infections.

What factors can affect your lab results?


There are a number of factors that may affect your lab results. Age, sex, race, medical history, general health, specific foods, medications you are taking, how closely you are following preparatory instructions, variations from one lab to another, and variations in techniques performed at a lab.

Why do I have to fast for some blood tests?


Food and beverages that we consume contain proteins, vitamins, and other nutrients that may cause related levels in your blood to drop or spike, so fasting for eight to twelve hours may help ensure that your blood tests are free from other variables, therefore making your results as accurate as possible. Here are the following tests that may require fasting: glucose tests, kidney function tests, basic metabolic panel, liver function tests, cholesterol tests, and blood sugar tests.

When should I get lab testing?


Regular blood testing is key in keeping track of your overall physical well-being. Getting tested regularly may help allow you to see how your body changes over time and test results will empower you to make informed decisions about your overall health. Your doctor may recommend that you have routine blood work when you have your yearly physical performed. However, this is the minimum and there are a number of reasons you want to get more blood tests done more often: your want to reduce your risk of disease or complications; you want to optimize your health, and you are experiencing unusual persistent symptoms. You should speak with your doctor if you want to have certain tests done more often than once a year.

How long do I need to wait to get my test results back from the lab?


Most of us who have lab testing done are eager to get our results back and to learn more about our health and what changes we might need to make. Results typically come back quite quickly so that doctors are able to help treat and manage any conditions discovered. Complete blood count, lipid panel, and basic metabolic panel are tests that take about 24 hours, while a complete metabolic panel takes 24-72 hours. Getting your test results back also depends on how many tests you are getting done at once and the specific lab where you get tested.

If you need a physical and an annual blood test, then we encourage you to visit our website so that you can make an appointment at Priority Urgent Care. We serve patients from Ellington CT, Unionville CT, East Haven CT, Cromwell CT, Oxford CT, Newington CT, East Windsor CT, Somers CT, Burlington CT, Canton CT, Branford CT, New Haven CT, Middletown CT, Rocky Hill CT Seymour CT, Middlebury CT, Hartford CT, Addison CT, and BEYOND!