Walk-In Laboratory Services in Cromwell, Ellington, Unionville, East Haven, Oxford, and Newington CT
Priority Urgent Care and Walk-In Clinic have an onsite laboratory for all your blood work and diagnostic tests. For more information please Contact us or book an appointment online. Walk-ins are welcome! We have convenient locations to serve you in Ellington CT, Unionville CT, East Haven CT, Cromwell CT, Oxford, CT and Newington, CT.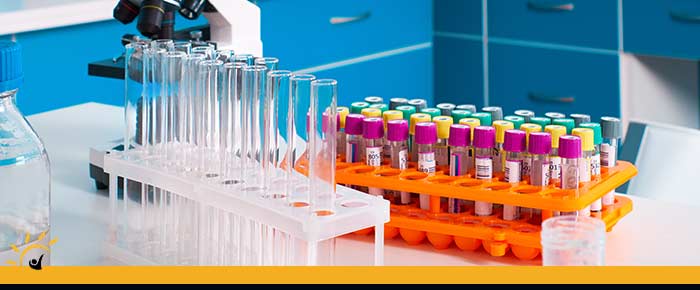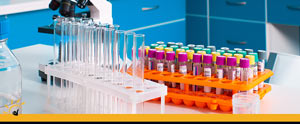 Table of Contents:
What is the purpose of laboratory tests?
What are common lab tests?
How do I prepare for a lab test?
Does Priority Urgent Care and Walk-In Clinic offer lab tests?
Laboratory tests are important diagnostic tools used to determine illnesses, injuries, and conditions. Common types of lab tests include bloodwork, urinalysis, x-rays, and EKGs. These tests allow doctors to look inside the body and see what is going on underneath the surface.
What is the purpose of laboratory tests?

Laboratory tests play an essential role in the advanced detection, diagnosis, and treatment of diseases. If a patient routinely submits to lab testing it could save the patient time, money, and possibly sickness in the future, by allowing doctors to respond swiftly with preventative treatment. To put it simply, lab testing is one of the first lines of defense to protect a patient's overall well-being.

So much of a patient's experience in the healthcare industry depends on these tests that an estimated 60 to 70 percent of all decisions regarding a patient's hospital admission, diagnosis, treatment, and discharge are based on laboratory results.
What are common lab tests?

There are several different forms of laboratory testing, including:

• Bloodwork
• Urinalysis
• EKG
• Basic Metabolic Panel
• Comprehensive Metabolic Panel
• Lipid Panel
• Liver Panel
• Urinalysis
How do I prepare for a lab test?

For glucose and cholesterol tests, unless your doctor tells you otherwise, you must fast for at least 8 hours prior to having your blood drawn. Fasting means no consumption of food or drink, except water. You may resume your regular diet after your blood is drawn.
Before your blood test, drink plenty of water. This helps keep your blood pressure from dropping. A drop in blood pressure is the leading cause of fainting and dizziness during a blood test. Because they act as a diuretic and cause your body to expel water, avoid alcohol, coffee, or other caffeinated drinks before your test.

Unless fasting is required for your specific test, eating breakfast can help keep your blood sugar levels up. This will help prevent lightheadedness and dizziness and also help you feel better after your blood draw. Avoid eating immediately before your appointment if you think you might be nauseous during the blood draw.

Before the blood draws, let your diagnostician know if you take any blood-thinning medications, such as heparin or warfarin. After your blood is drawn, the diagnostician will closely inspect the puncture site to confirm that the bleeding has stopped before you leave.

It is important to relax. If you are nervous about the procedure, ask the blood lab specialist to explain everything they are doing. Alternatively, if knowing the details could cause more anxiety, focus your mind on something completely different, like your recent vacation or your weekend plans.

After you have your blood drawn, eat a snack. If you will not be going directly back home or to work, take a snack with you. This way you will be able to eat it directly after the blood draw.

The bandage can be removed after an hour. To simplify removing the bandage, loosen it after a bath or shower. If the area begins to bleed, apply a light amount of pressure until the bleeding stops, then apply a new bandage. Bruising may occur at the blood draw site. Do not worry if this happens. Apply some ice to the affected area and give it a few days to heal on its own.
Does Priority Urgent Care and Walk-In Clinic offer lab tests?

Yes, Priority Urgent Care and Walk-In Clinic offer lab tests! We also conveniently accept walk-in appointments, so you don't need to worry about reorganizing your entire schedule.
 
If you or someone you know requires a blood test or other lab work, come to Priority Urgent Care and Walk-In Clinic today! Our kind and compassionate professionals are experienced in performing laboratory tests and can provide you with the diagnostic information you need! For more information on our blood tests and other lab tests, call our office and get in touch with a member of our specialist team. To book an appointment with our diagnostician, visit our website or speak with us over the phone today. We serve patients from Ellington CT, Unionville CT, East Haven CT, Cromwell CT, Oxford CT, Newington CT, East Windsor CT, Somers CT, Burlington CT, Canton CT, Branford CT, New Haven CT, Middletown CT, Rocky Hill CT Seymour CT, Middlebury CT, Hartford CT, Addison CT, and BEYOND!