Pediatric Urgent Care Questions and Answers
When your child has a medical concern, waiting for hours in an emergency room or days for your primary care physician's next available appointment can be a serious inconvenience that is simply not worth the stress! In cases such as these, an urgent care clinic like Priority Urgent Care is your best friend. Our board-certified physicians happily accept walk-in appointments to patients of any age. For more information, call us today. We have convenient locations to serve you in Ellington CT, Unionville CT, East Haven CT, and Cromwell CT!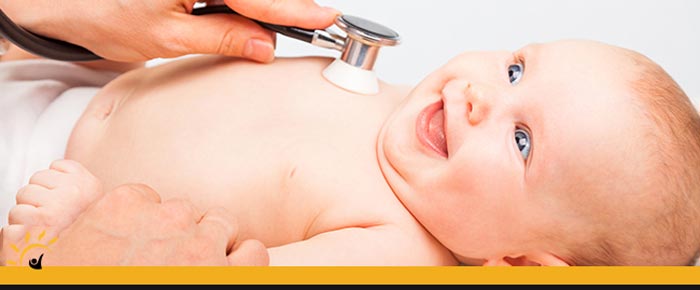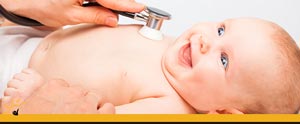 Can I just walk into urgent care?
Absolutely! One of the best features of urgent care clinics like Priority Urgent Care is that they accept walk-in appointments. As such, you do not need to make a prior appointment to see one of our board-certified physicians! When you come to Priority Urgent Care for a walk-in appointment, you will be seen in the order of how many people are waiting before you, as all urgent care clinics operate on a first-come, first-served basis. While we cannot guarantee how long your wait time will be, the vast majority of patients do not wait longer than 30 minutes to see a physician for a walk-in appointment.
When should you go to the ER or urgent care?
If you are experiencing a life-threatening medical emergency, then the only place that will provide you with the proper medical attention is an emergency room. However, for basically any other medical concern, an urgent care clinic is a better option! Since urgent care clinics are not equipped to sufficiently care for life-threatening medical emergencies, they reroute all individuals in such situations to the emergency room. Consequently, they are not obligated to treat patients according to the severity of their condition but are freed up to see individuals on a first-come, first-served basis. This arrangement significantly reduces wait times for patients, which are notoriously long at emergency rooms for non-life-threatening medical concerns. Furthermore, the services you receive at an urgent care clinic are far less expensive than those in emergency rooms. As such, unless it is the middle of the night, and you need to see a doctor, the only time you should choose the emergency room over urgent care is for a life-threatening medical emergency.
How can an urgent care clinic care for my child?
Urgent care clinics provide fantastic pediatric services! As for us at Priority Urgent Care, we can help your child by treating the following conditions and providing the following services:
Abrasions, cuts, and lacerations
Asthma and allergy treatment, including nebulizer treatments
Bruises, fractures, sprains, and strains
Cold, cough, and flu treatment
/locations-urgent-care-walk-in-clinic-in-ellington-ct-concussion-specialist
Digital X-ray and lab testing services
Earaches and infections
Prescription medicine
Sports and school physicals
Strep throat
And more!
How do I prepare for my child's visit?
Unless you have a knack for keeping essential information in your head when you need it, one helpful way to prepare for your child's visit is to write down any questions or concerns you have before the appointment. Doing so will ensure that you and your child get the most of their doctor's appointment! It may also be a good idea to bring something for your child to entertain themselves with or stay occupied as you wait for your appointment, which we promise should not be too long. Likewise, bring anything they may need during that time, such as food, water, diapers, or nursing supplies. In order to prepare for what to expect, you may want to phone ahead for information on what medical equipment or techniques we will use, if blood work will need to be completed, and what healthcare practitioners will be present at the appointment.
If you are looking for an urgent care clinic in Unionville, Connecticut, to bring your child to, we can provide phenomenal medical attention to them at Priority Urgent Care! We serve patients from Ellington CT, Unionville CT, East Haven CT, Cromwell CT, East Windsor CT, Somers CT, Burlington CT, Canton CT, Branford CT, New Haven CT, Middletown CT, and Rocky Hill CT.