Flu Shots Specialist Questions and Answers
Receiving the annual vaccine is the best way to help protect yourself from the flu each and every year. Get your flu shot today at Priority Urgent Care. For more information, call us today or book an appointment online. We have convenient locations to serve you in Ellington CT, Unionville CT, East Haven CT, and Cromwell CT!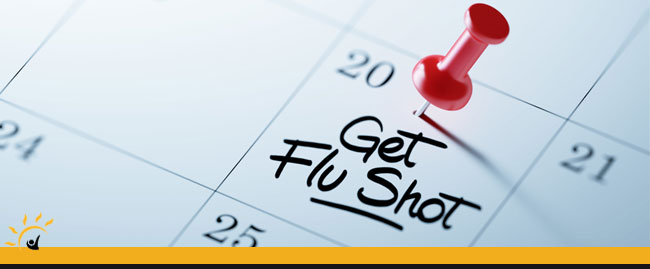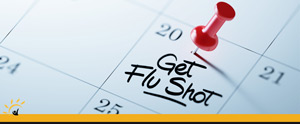 What is the difference between flu and common cold?
The common cold and the flu are caused by different viruses, but they are both considered respiratory illnesses. That is due to these two types of illnesses having similar symptoms, which can cause them to be self-diagnosed incorrectly by individuals due to them being difficult to tell apart based on the similar symptoms.
The flu is much worse than the cold, as the symptoms for the flu are more intense, while the common cold is known to be milder.
While it can be difficult to tell the difference between the two, there are some signs and symptoms that can offer some more insight into the differences:
COLD
Gradual onset of symptoms
Fevers are rare with a cold
You may experience slight aches
It is uncommon to have chills
You may experience fatigue and weakness
Sneezing is common
Mild to moderate chest congestion/cough
Stuffy nose is common
Sore throat is common
Headache is rare
FLU
Abrupt onset of symptoms
Fevers are common with the flu
Aches are usual with the flu
Fairly common to have chills
You most likely will experience fatigue and weakness
Sneezing is rare
Common chest congestion/cough
Stuffy nose is rare
Sore throat is rare
Headache is common
When should you get the flu shot?
Flu season normally becomes more common during the fall and winter months. The exact timing and duration of the flu season will vary each year, but it is noticeable to see flu symptoms increasing in individuals around October.
The flu vaccine offers important benefits that can help not only to reduce the flu illness, but doctors' visits, missed work or school as well as any hospitalizations or deaths that are flu-related.
It is advised and highly recommended that anyone 6 months or older receive a flu vaccine every season. Vaccinations are particularly important for individuals who are at a higher risk of receiving serious complications due to the flu.
There are different flu vaccines available for different groups of individuals:
Flu shots for children as young as 6 months old and approved for use in adults 65 years or older
Flu shots are recommended for pregnant women and people with certain chronic health conditions.
The nasal spray flu vaccine is approved for non-pregnant women who are ages 2-49 years old.
How effective is the flu shot?
The flu vaccine reduces the risk of the flu illness by 40% to 60% among the overall population of the United States during the flu seasons, when the flu is circulating the most. The flu vaccine that is made each year tends to work better against the influenza B and influenza A viruses.
Do we need to take Flu Shots every year?
Each year, the flu leads to high hospitalizations and in some cases death due to the seriousness of the disease and the symptoms it entails. Each flu season varies, as the influenza virus can affect each individual differently, but millions of people contract the flu each year, hundreds of thousands of people die from flu-related causes each year.
You may have had the flu previously, and only felt mild symptoms and had to miss work or school for a few days, due to the virus having different types, if you contract one of the more severe influenza types, those mild symptoms can lead to more serious illness and can cause complications which may include bacterial pneumonia, sinus infections, ear infections and worsening of chronic conditions, if you have any like congestive heart failure, asthma or diabetes.
If you are looking for urgent care that provides flu vaccines, contact Priority Urgent Care today! We provide walk-in flu vaccines and appointment-based flu vaccines to Ellington, CT; Unionville, CT and surrounding areas. We serve patients from Ellington CT, Unionville CT, East Haven CT, Cromwell CT, East Windsor CT, Somers CT, Burlington CT, Canton CT, Branford CT, New Haven CT, Middletown CT, and Rocky Hill CT.