Flu shots in Newington CT
Here at Priority Urgent Care & Walk-In Clinic, our clinic is the Priority place to go for all things flu-related. Whether you need a flu shot, require treatment for flu symptoms, or have a child who requires either, we have got you covered at our Newington, CT location. No appointment is necessary, as we happily accept walk-in appointments! Contact us for more information. We are conveniently located at 2909 Berlin Turnpike, Newington, CT 06111.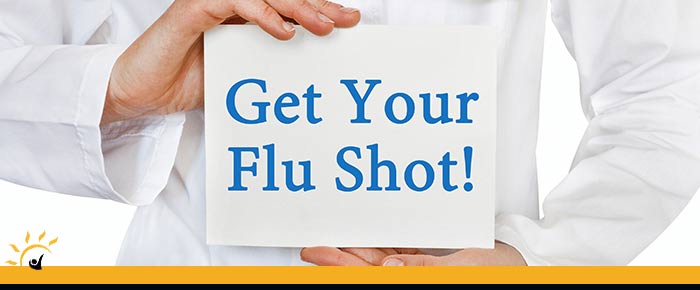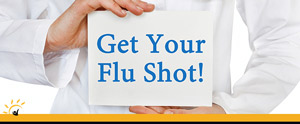 Table of Contents:
When should you not get a flu shot?
What medications interact with flu shots?
What are the negatives of getting a flu shot?
Do flu shots Really Work?
Without fail, the flu comes to visit us every year like the opposite of Santa Claus to give us something we did not ask for and do not need! However, you can be proactive and prevent the flu's uninvited arrival by getting a flu shot at an urgent care clinic like ours at Priority Urgent Care & Walk-In Clinic in Newington, Connecticut! Our experienced physicians would be more than happy to provide you with a flu shot, as well as treatment if you have already come down with the flu.
When should you not get a flu shot?

According to the Centers for Disease Control and Prevention (CDC), there are not many times when or people for whom a flu shot is not recommended! Even the elderly, immunocompromised, and expecting mothers can and should safely receive flu shots to prevent a severe reaction to the seasonal flu. The only instances in which a person should receive a flu shot is if they are younger than six months old are allergic to any of the ingredients in the vaccine, such as antibiotics, gelatin, or mercury, are sick with a high fever, have Guillain-Barré syndrome (GBS) or have an egg allergy.
 
If you find out after the fact that you are allergic to flu shots and have a severe allergic reaction, go immediately to your nearest emergency room. Some of these symptoms could include:
 
• Difficulty breathing or wheezing
• Feeling dizzy or weak
• Rapid heartbeat
• Rash or hives all over your body
• Swelling around the eyes and mouth
What medications interact with flu shots?

If you are currently taking theophylline for asthma or chronic obstructive pulmonary disease (COPD), phenytoin for epilepsy, or warfarin for heart and blood flow conditions, flu vaccination may interact with these medications. However, this interaction produces no known harmful effects and only minorly affects how well your body metabolizes the medication. As such, taking such medications is not a contraindication to safely receiving a flu shot and should not deter you or your doctor from administering the vaccine. If you are interested in getting a flu shot at Priority Urgent Care & Walk-In Clinic but are concerned about any potential interactions with medications you are taking, please feel free to share these concerns with the doctor, who can give you their expert medical advice and opinion on the matter.
What are the negatives of getting a flu shot?

The only negatives about getting a flu shot, besides the contraindications noted above, is that is not a 100% guarantee that you will not get the flu after receiving a flu shot, and you may experience some sore soreness in the injection site and other mild flu-like symptoms for a day or two after getting vaccinated. It takes up to two weeks for your body to develop immunity to the seasonal influenza strand. As a result, if you contracted the flu during those two weeks, your immunity may not be strong enough to prevent you from getting sick. However, these symptoms are usually mild and nothing to worry about, as the vaccine will give your body an added boost in fighting off any flu infection you get.
Do flu shots really work?

Flu shots are the most effective defense available in the annual fight against seasonal flu. According to the CDC, flu shots effectively reduce the risk of seasonal flu by approximately 40 to 60% each year for the overall population. The effectiveness of a flu shot varies according to your age, health condition, and how early in the season you receive the vaccination. Since the dominant strain of influenza changes from year to year, the vaccine needs to be continuously updated to maintain its effectiveness. As such, the effectiveness of a flu shot fluctuates from year to year but generally stays within the 40 to 60% range consistently.
 
For more information about flu shots or to receive one yourself, we welcome you to come to Priority Urgent Care & Walk-In Clinic in Newington, CT! You can either schedule an appointment online or come for a walk-in appointment at 2909 Berlin TPK, Newington CT, anytime between 8:00 AM to 7:45 PM from Monday to Friday or 9:00 AM to 5:00 PM on weekends. You can also reach us by phone at (860) 436-3757. We serve patients from Newington CT, Ellington CT, Unionville CT, East Haven CT, Cromwell CT, Oxford CT, East Windsor CT, Somers CT, Burlington CT, Canton CT, Branford CT, New Haven CT, Middletown CT, Rocky Hill CT Seymour CT, Middlebury CT, Hartford CT, Addison CT, and BEYOND!