Bruises and Cuts Treatment Clinic Q&A
If you have a cut or bruise that you are concerned about, visit Priority Urgent Care & Walk In Clinic today! Our doctors, medical staff, and facility are equipped to handle all your medical needs, and there is no need to make an appointment – you can just walk in! We serve children, adults, and seniors seven days a week. For more information, contact us today or book an appointment online. We have convenient locations to serve you in Ellington CT, Unionville CT, East Haven CT, Cromwell CT, Oxford, CT and Newington, CT.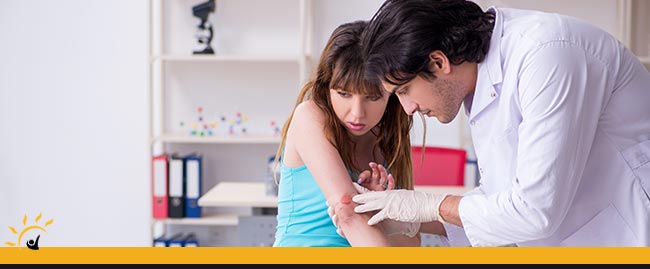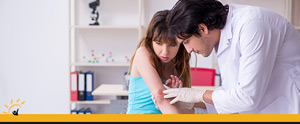 Table of Contents:
What is the difference between bruises and cuts?
How do you know if a bruise or cut is serious?
When should you seek help for bruises and cuts?
How long do bruises and cuts take to heal?
With the skin being the body's largest, and most exposed organ, it is not surprising that it is susceptible to common, everyday injuries such as bruises and cuts. Some of the most common workplace injuries are slipping and tripping, falling from a height, and being hit by falling objects, all of which are likely to result in a bruise and/or a cut. When you factor in everyday occurrences such as accidents at home, at school, or on the road, knowing what to do with a bruise or cut is important as you may have to decide between treating it at home or seeking medical attention.