Walk-In Urgent Care Blood Testing Clinic Q&A
Your blood functions as a library for your health, and when you have blood work done, it is as if your doctor is taking out a book from that library to check on how healthy your body is. Imperfect analogies aside, blood tests are an excellent resource for doctors and patients alike! Here at Priority Urgent Care and Walk-In Clinic, we can provide both a referral for a blood test, should you need one, and the test itself with our top-quality, on-site laboratory! Contact us today for more information. We have convenient locations to serve you in Ellington CT, Unionville CT, East Haven CT, Cromwell CT, Oxford, CT and Newington, CT.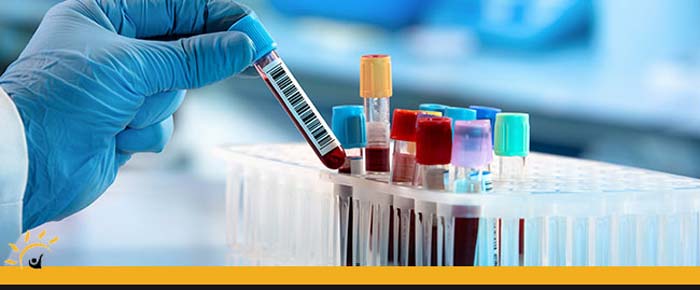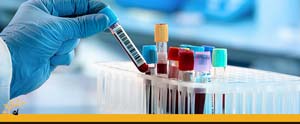 Table of Contents:
What are the laboratory tests?
What can blood tests test for?
What do I need to prepare for my appointment?
When do you need to get blood testing done?
What are the laboratory tests?


Laboratory tests are a type of medical technology that uses samples of blood, urine, or other bodily tissues or substances to aid in the diagnosis of diseases or particular conditions. Examples of standard laboratory tests that we provide at Priority Urgent Care include the following:

• Basic or comprehensive metabolic panel
• Blood sugar test, or glucose check
• Complete Blood Count (CBC)
• Drug screening
• Lipid panel
• Liver panel
• STD testing
• Strep throat test
• Throat culture tests
• Urinalysis
• And more!

If you need any of the above laboratory tests completed, we would be happy to be of service at Priority Urgent Care! Also, if there is a specific test that you need that is not listed above, call us, and we will let you know if we can help you out or not!
What can blood tests test for?


Blood tests are an indispensable aspect of healthcare for any doctor! The benefits and information they provide to your doctor are essential to keeping you healthy and nipping any illness or disease in the bud, as far as possible. Specifically, blood tests can evaluate well your organs (heart, kidneys, liver, thyroid) are working, provide diagnoses for diseases or conditions, determine whether or not you have any risk factors for various conditions or diseases, and can assess how well your blood flows, clots, and if you lack platelets, white blood cells, or anything of that sort! In many ways, blood tests are like the Google of your body, in that they are a conduit to a wealth of information on how your body is doing.
What do I need to prepare for my appointment?


While some blood tests do not require any preparation, other tests require that you fast for a certain period or refrain from using or consuming certain substances, such as tobacco, alcohol, or fatty foods. As such, any preparation for a blood test depends exclusively on the specific blood test in question! If your doctor refers you for blood work, they should inform you of any preparations you need to take. You can also always call us at Priority Urgent Care if you are unsure if you should do anything to prepare for a blood test appointment. Our friendly and professional staff would be happy to field any questions you have with expert advice!
When do you need to get blood testing done?


In order to stay proactive and on top of your health, it is a good idea to have a routine blood test at least once a year. However, other times that blood testing can be helpful include whenever you are experiencing unusual and persistent symptoms, seeking to optimize your health, and hoping to reduce any risks you have of developing certain diseases or conditions. It is best to speak with a doctor first about any medical concerns you have, who can then request blood work to be done, or let you know if you should take any blood tests.

We welcome you to come to Priority Urgent care for any blood test you require! No appointment is necessary, but if you wish to make one, you can do so through our website or by contact us. We serve patients from Ellington CT, Unionville CT, East Haven CT, Cromwell CT, Oxford CT, Newington CT, East Windsor CT, Somers CT, Burlington CT, Canton CT, Branford CT, New Haven CT, Middletown CT, Rocky Hill CT Seymour CT, Middlebury CT, Hartford CT, Addison CT, and BEYOND!