Bruises Treatment Specialist in Newington, and Oxford, CT
Get treatment for bruises today! Priority Urgent Care and Walk-In Clinic is home to a team of leading healthcare professionals. Contact us today or visit us online to book an appointment. Walk-ins are welcome! We have convenient locations to serve you in Ellington CT, Unionville CT, East Haven CT, Cromwell CT, Oxford, CT and Newington, CT.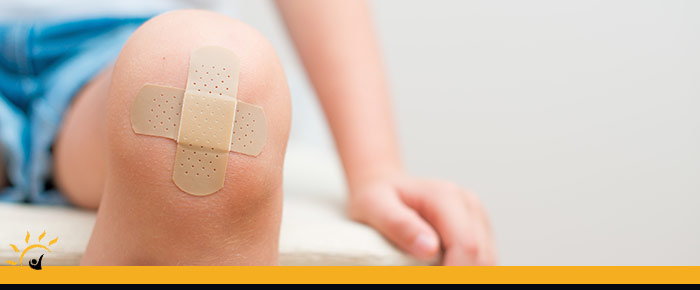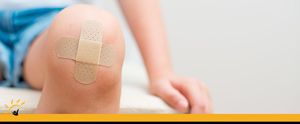 Table of Contents:
How do you know if a bruise is very serious?
What causes bruises to happen?
What will heal bruises?
When should you get a bruise checked out?
How do you know if a bruise is very serious?

Bruises are often surface injuries that are safe to let heal on their own and do not require medical attention. However, there are several symptoms and signs a bruise may be more serious and requires urgent medical care. Among these symptoms are common and large painful bruises, swelling around the affected area, loss of function of muscles, joints, or limbs in the bruised area, numbness in the affected area, pain lingering for more than 3 days, increased size of bruising, bruising that lasts weeks, head or neck trauma, impaired vision, a lump under the affected area, frequent bleeding from the nose, gums, in urine or stools, random or unexplained bruising, and potential broken bones.

There are external factors that may increase susceptibility to serious bruising and increased complications including blood thinning medication and old age. If you suffer a significant injury while taking blood thinners, it is recommended you speak to your doctor due to the increased likelihood of complications.
 
Occasionally bruising is not usually a cause for concern but if you are prone to frequent or serious bruising a medical professional can treat the root cause of these tendencies.
What causes bruises to happen?

Typically, the cause of regular bruising is bumping into something or being hit by something. Blood will pool at the location of the trauma and leave a black or blue mark for a while. The pooling blood results from the bleeding of broken small vessels, with no cut in the affected skin for the blood to escape through. Blood cells are stuck under your skin and pool to create a bruise. Pain commonly accompanies the skin discoloration and some degree of swelling in the affected area is to be expected.
 
In addition to external blunt trauma from a collision, there are several ways bruises can happen. In the elderly bruising occurs frequently because tissues supporting blood vessels have grown fragile along with thinning skin. Weight lifters or those who put frequent and vigorous stress on their bodies can bruise because of microscopic tears in blood vessels. Those with an underlying bleeding disorder can suffer from unexplained bruising. But often unexplained bruising is the result of bumping into a bedpost or an object while sleeping or in another instant, we simply failed to recall.
What will heal bruises?

Common non-serious bruising often heals within two weeks. For those trying to expedite the healing process, there are a variety of home remedies available. Applying a cloth-wrapped ice pack to the affected area shortly after the incident can reduce inflammation and shrink blood vessels. It is important to wrap the ice pack in cloth otherwise it may do more harm than good. There are a variety of over-the-counter creams that can combat inflammation. Elevating the affected area above the heart can also reduce the size of bruising by slowing bleeding. And a soft wrap around the bruised area can also benefit the healing process.
 
If you are suffering any of the aforementioned signs of serious bruising you should immediately seek out urgent care. For those in Newington, and Oxford, CT, Dr. Lawrence Levine MD and his staff offer comprehensive, affordable, care 7 days a week.
When should you get a bruise checked out?

 Any bruise that meets the aforementioned criteria of serious bruising requires immediate medical attention. If your bruising has not healed within two weeks, it should be checked out. And if you display any signs of significant injury or trauma you should contact your nearest emergency care clinic. We serve patients from Ellington CT, Unionville CT, East Haven CT, Cromwell CT, Oxford, CT and Newington, CT, and BEYOND!