Urgent Care Ear Infection Treatment Clinic Q&A
An earache is sharp, dull, or burning ear pain in one or both ears. Earaches and ear infections can have a variety of causes—viral, bacterial, and fungal—and can affect different parts of the ear. If you or your child has an earache or ear infection, come to Priority Urgent Care & Walk In Clinic. Our staff can help you get the treatment you need to relieve your pain and discomfort. For more information, 

contact us

 today or book an 

appointment online

. We have convenient locations to serve you in 

Ellington CT

,

Unionville CT

,

East Haven CT

,

Cromwell CT

,

Oxford, CT

and

Newington, CT

.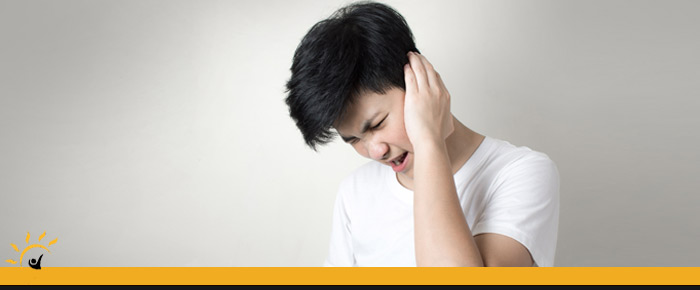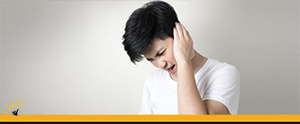 Table of Contents:
Should I visit a doctor if my ear hurts?
Should I go to urgent care for an ear infection?
Do you need antibiotics if you have an ear infection?
How much does urgent care cost for an ear infection?
Earaches are a troubling pain and can occur for a variety of reasons. Most of the time, they are not serious and go away without medical attention. However, repeated earaches could be the cause of a more serious condition. At Priority Urgent Care, we have ear specialists who can help you relieve ear pain and assist you in preventing them from occurring in the future.
Should I visit a doctor if my ear hurts?


You should see a doctor or visit an urgent care center for less severe earache symptoms, such as:

• Minor hearing loss, ringing in ears, and/or dizziness
• Signs of infection, including a low fever
• Sticky or bloody discharge coming from the ear
• Increased pain when wiggling the ear lobe
• Nose blowing that results in ear pain
• Pain that does not improve or worsens over 24 to 48 hours

Speak to your doctor if you have been exposed to loud, prolonged noise, such as a concert or industrial machinery. You should also inform your doctor if an object has been inserted in your ear.

Oftentimes ear pain will go away on its own, and a physician's care is not needed. If ear pain goes away, you should continue to observe it closely in case it reoccurs. Additionally, the following pain may not necessarily need medical treatment:

• Ear pain caused by headache or jaw pain
• Ear pain from recurring cases of swimmer's ear
Should I go to urgent care for an ear infection?


Earaches may affect one or both ears, although most commonly only one is impacted. The pain can take several different forms, from dull to throbbing, and from sharp to burning. Pain may also vary in severity, ranging from mild to severe.

Fortunately, most earaches are short-lived. However, chronic ear infections can cause irreparable damage to the middle and/or inner ear. This is why it is important to have an earache or possible infection evaluated by a medical professional.

Please contact your local Priority Urgent Care clinic or seek immediate medical attention if you or your child experiences vomiting, headaches, high fever, or pain inside or behind the ear.

We understand that earaches do not always happen conveniently during regularly scheduled business hours. That is why your local Priority Urgent Care clinic is open seven days a week for your convenience.
Do you need antibiotics if you have an ear infection?


Many children get ear infections. The infections are typically in the middle ear behind the eardrum. They may be caused by bacteria or by a virus. Doctors often treat bacterial infections with antibiotics. Antibiotics are strong medicines that kill bacteria. Sometimes infants, babies and children do need antibiotics.

But using antibiotics too often can be harmful. Here's why:

In most cases, antibiotics are not needed.

• They will not work for ear infections caused by viruses.
• They do not help the pain.
• Typically, viral infections and many bacterial infections go away on their own in two or three days, especially in children who are over two years old.
How much does urgent care cost for an ear infection?


Urgent care visits vary from location to location and the price is often dependent on the type of visit. There are also instances where a parent may take their child to the emergency room for ear pain. Emergency room visits for ear pain cost more than that of an urgent care visit.

If you or someone you love is experiencing earaches, it could be the cause of an infection. At Priority Urgent Care, we have specialists who will diagnose, treat and resolve your ear problems. Come to Priority Urgent Care to hear clearly! Contact our office today to get in touch with a specialist. To book an appointment, contact us or visit us online! We serve patients from Ellington CT, Unionville CT, East Haven CT, Cromwell CT, Oxford CT, Newington CT, East Windsor CT, Somers CT, Burlington CT, Canton CT, Branford CT, New Haven CT, Middletown CT, Rocky Hill CT Seymour CT, Middlebury CT, Hartford CT, Addison CT, and BEYOND!