Where To Get X-Rays?
Finding the best medical provider for X-rays is overwhelming. At Priority Urgent Care & Walk-In Clinic we provide comprehensive and specialized X-ray services. For more information, contact us today or simply walk in. We have convenient locations to serve in Ellington CT, Unionville CT, East Haven CT, Cromwell CT, Oxford CT, and Newington CT.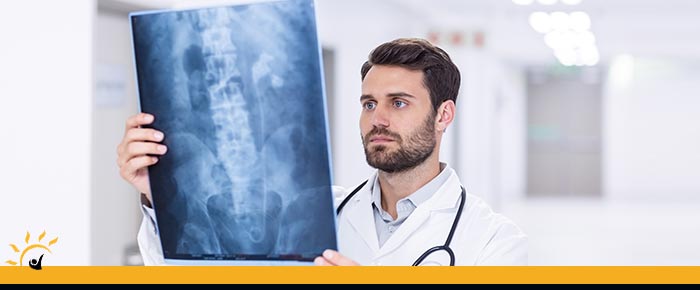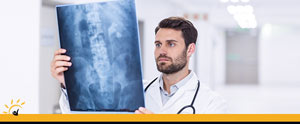 Table of Contents:
How are X-rays performed?
What are the benefits of X-rays?
How do I get my X-ray results?
Where to get X-rays in Connecticut?
How are X-rays performed?

An X-ray scan is a great way for doctors to observe bones and organs of the human body for health concerns. While your X-ray technologist will walk you through the steps to prepare, it is not a bad idea to become familiar with them to ensure your appointment runs smoothly. Prior to an X-ray, you should remove any jewelry, bracelets, and metals as they can interfere with the scan. You may also be asked to change into a medical gown for the imaging depending on what part of the body is being scanned. Following this, a typical X-ray procedure will consist of positioning the part of the body of interest on an X-ray table. Depending on the area being scanned, you may be asked to stand or sit to provide the best images possible. Once positioned properly, you will be given a lead apron to filter out radiation on areas that do not need to be captured. Once everything is in position, the technologists will begin to take pictures and during this time, it is essential to remain as still as possible. You may be asked to shift your positioning slightly between pictures to capture a multitude of angles which will help come to a diagnosis quicker.
What are the benefits of X-rays?

Radiology, specifically X-rays, has played a part in medical diagnosis for over a century and has improved significantly since then. One thing doctors have noticed over time is that they need a way to see what exactly is happening inside the body. An X-ray is a noninvasive method to do this. From observing and monitoring the inner workings of the body, doctors are able to come to conclusions and plan steps for treatment. X-rays play a significant role in diagnosing all bone injuries such as fractures and breaks, along with dislocations and arthritis. Furthermore, they are effective at discovering tumors and infections within the body and on top of that, can often bring light to lung, abdominal, and chest conditions. X-ray technology remains a very reliable way to begin treating a variety of circumstances.
How do I get my X-ray results?

Once you have completed your X-ray, you may wonder when the results will become available. Regarding obtaining your results, while there may be slight differences in each clinic's procedure, it is always safe to call and ask for an estimated time for x-ray results. In addition, you may want to call your medical provider to schedule a follow-up appointment or request copies of your scans from your provider. Keep in mind that coming to a conclusion and getting results back may take a few days, and this is due to the fact that radiologists, doctors that specialize in imaging scans, have to examine many patients' scans and often have to check in on life-threatening circumstances. Knowing this, patience is highly appreciated by the medical staff as they want to ensure everybody's health and safety.
Where to get X-rays in Connecticut?

Finding the best medical provider for X-rays in Connecticut that fits your exact needs can be overwhelming, but there are several things to keep in mind while searching. The first idea to consider when deciding where to get an X-ray done is your primary care provider's referral. Not only does this help save time from searching, but you are also receiving this opinion from a medical professional you already trust. While being referred to is ideal for many people, there are financial aspects that come into play as well. Local hospitals, urgent cares, and specialized radiology clinics all are qualified places to do X-rays. In light of this, it is best to contact your insurance provider and compare the rates to make an informed, responsible decision. Keep in mind the time aspect of each of these different medical facilities as well. At urgent care, you are often able to book an appointment on the same day and walk in, while at certain radiology clinics, you may have to schedule in advance. Hospitals are generally much larger, which could potentially mean waiting for a scan. These are all major aspects to consider when deciding where to get medical X-rays done.
 
We at Priority Urgent Care look forward to seeing you in our clinic soon! We are open from Monday through Friday 8:00 am to 8:00 pm and from Saturday through Sunday 09:00 am – 5:00 pm. We serve patients from Ellington CT, Unionville CT, East Haven CT, Cromwell CT, Oxford CT, Newington CT, East Windsor CT, Somers CT, Burlington CT, Canton CT, Branford CT, New Haven CT, Middletown CT, Rocky Hill CT Seymour CT, Middlebury CT, Hartford CT, Addison CT, and BEYOND!