Pediatric Urgent Care: Minor Problem vs. True Emergency
Priority Urgent Care is available when you need us most, as many pediatric issues arise when your primary care doctor or clinic is not available, and children cannot wait for when their primary care clinic is open. Contact us today or simply walk-in. We have convenient locations to serve you in Ellington CT, Unionville CT, East Haven CT, Cromwell CT, Oxford, CT and Newington, CT.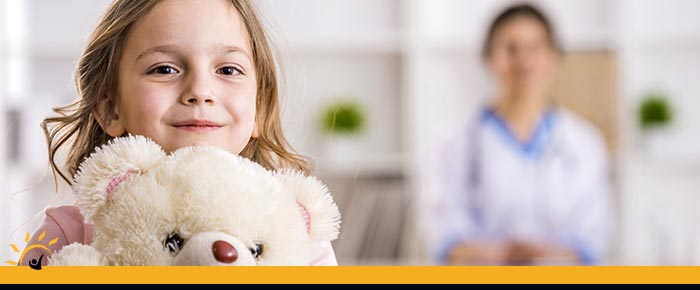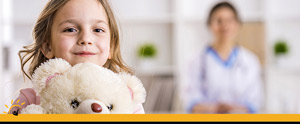 Table of Contents:
What is the difference between urgent care and emergency care?
What is considered a pediatric emergency?
What counts as urgent care?
Is ER more expensive than urgent care?
Children tend to make the silliest decisions at the worst of times; you may be wondering when your child hurts themselves where you should take them. Is it truly an emergency to take them to the emergency room, or can you bring them into urgent care? The two are available to the general public for medical care, but they offer different purposes from each other.
What is the difference between urgent care and emergency care?

There are a few differences between urgent care and the emergency room, and the reason you may go into each will be for different reasons as well. The first difference is the severity of the health issue you are dealing with. The emergency room treats life or limb-threatening health conditions for people of all ages. It is your best option when you require immediate medical care for these conditions. 
 
Urgent cares are available to everyone as a middle ground between your primary care needs and the emergency department. If you are dealing with a minor issue like an illness or injury, that can't wait until your primary care clinic opens.
 
Another major difference is the hours and staff at emergency departments and urgent care clinics. Emergency rooms are staffed with doctors, physician assistants, and nurse practitioners. Emergency departments are available 24/7 and are open 365 days a week.
 
Urgent Care clinics typically have physicians on staff, but they also have physician assistants, nurse practitioners, and nurses. Urgent care clinics are available early on and open past your primary care doctors' hours, as well as on weekends, but they do not have 24/7 care. 
What is considered a pediatric emergency?

A pediatric emergency would be considered a severe injury or illness that is threatening the life of your child or might cause permanent harm. Pediatric emergencies are considered both physical and psychological with symptoms that can include: acting strangely or even becoming more withdrawn and less alert.
 
If you are noticing your child's behavior is changing, but they do not look physically ill or injured, it could be a psychological incident that has occurred and is still considered a pediatric emergency that needs to be checked out.
What counts as urgent care?

Urgent care is defined as a clinic that diagnoses and provides treatment for medical conditions that are serious or acute but otherwise pose no immediate threat to life and health but require medical attention within 24 hours. 
 
If you have suffered from an injury or dealing with an illness that doesn't warrant a trip to an emergency room, as it is not severe in the matter of life or limb-threatening, urgent care is the best place to go if your primary care provider is not available. 
Is ER more expensive than urgent care?

Depending on the area in which you live or visit, the cost of an emergency room visit can range anywhere from $1500 to $3000 and up, while the average cost of a visit to urgent care can cost you anywhere from $100 – $200 depending on a variety of factors including what you are going in for if you need any tests completed, and if your insurance covers any or all of the cost. 
 
One of the reasons an emergency room visit is much more costly than that an urgent care visit in the emergency room is open 24/7 and available 365 days a year, which costs a lot to run and keep open, while also maintaining supplies, and paying for staff. Emergency rooms have to be available and ready to take on any kind of emergency that happens to end up in their waiting rooms. The staff they have hired have to be medically trained and specialized doctors and nurses equipped to handle medical emergencies that can sometimes be life or limb-threatening. Not only that, but the expensive diagnostic tools that are needed at each hospital are very costly. All of these items are what make emergency rooms so much more expensive than urgent care. Due to this, urgent care can provide a much more affordable option.
 
If you feel that your child would benefit from seeing a pediatrician, or have any other questions, Priority Urgent Care would like to hear from you. Contact our team through our website today so that we can help keep your child's health in check at all times! We look forward to your visit here at Priority Urgent Care! We serve patients from Ellington CT, Unionville CT, East Haven CT, Cromwell CT, Oxford, CT and Newington, CT, and BEYOND!