Immunizations & Vaccinations Clinic Questions and Answers
If you need to update your vaccinations and immunizations, come to Priority Urgent Care. For more information, call us today or book an appointment online. We have convenient locations to serve you in Ellington CT, Unionville CT, East Haven CT, and Cromwell CT!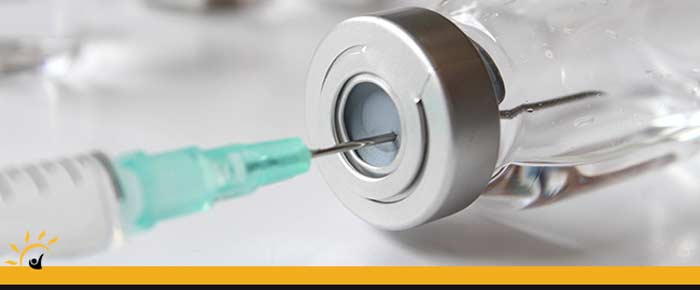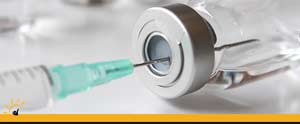 It is important to protect our health, and one of the easiest ways to do this is by preventing diseases and illnesses from affecting us in the first place. Vaccinations have effectively eliminated several diseases from certain areas around the world, such as smallpox and polio. Vaccines exist for a wide number of illnesses, with more being developed to stop the spread of viral infections. It is important for everyone to receive their recommended vaccinations in order to protect our health, and the health of our loved ones.
What is the difference between vaccination and immunization?
While the two terms are often used interchangeably, vaccination and immunization both refer to distinct processes. Vaccination is the process of introducing a vaccine into the body to produce immunity to a specific disease, whereas immunization refers to the process whereby a person becomes protected against a disease through vaccination. To put it simply, vaccination is the process of using vaccines and immunization is what gives us our immunity to disease. Vaccination leads to immunization. Both vaccination and immunization may be used interchangeably with inoculation.
Why are vaccines so important in our daily lives?
Vaccines are important to protect our health and the health of those around us, including our loved ones. They work by activating our immune system without making us sick. Normally, when our bodies come into contact with an infectious pathogen, such as bacteria or viruses, our immune system has to first recognize the pathogen as foreign. After it detects the invading virus or bacteria, it can then tell the body to create antibodies to fight off the infection. While this is an extremely effective way of fighting off illnesses, we first experience symptoms before we feel better. Vaccines bypass the stage of getting sick and tell our bodies how to make the antibodies without us ever coming down with an illness. Many dangerous infectious diseases can be prevented in this simple and effective way, which is why vaccines are so important in our daily lives.
How do I know if I'm up to date on vaccinations and immunization?
There are several ways to check on our history of immunizations, the first choice being to ask our family doctor for a record. For those of who do not have a family doctor, there are other ways to track down our vaccination records, including:
Ask parents or caregivers for childhood immunizations
Check with previous employers that required vaccinations
Check with your public health clinic
Contact your state's health department
If the vaccination record cannot be found, the official recommendation from the CDC (Centers for Disease Control and Prevention) is to receive the full course of recommended vaccines. There are no associated risks of side effects of receiving the same vaccination twice, aside from the discomfort of getting extra injections.
What vaccination and Immunization do Priority Urgent Care Offer?
Priority Urgent Care offers the following vaccinations and immunizations:
Tetanus (TDAP)
TB Testing (PPD)
Influenza
If you need a vaccination that is not listed here, please call us and we will be happy to assist you!
At Priority Urgent Care, our kind and compassionate professionals are dedicated to providing you with all of your urgent care needs. If you need to update your vaccinations and immunizations, please call us today to book an appointment! We serve patients from Ellington CT, Unionville CT, East Haven CT, Cromwell CT, East Windsor CT, Somers CT, Burlington CT, Canton CT, Branford CT, New Haven CT, Middletown CT, and Rocky Hill CT.