Pediatric Urgent Care in Newington, CT
Priority Urgent Care & Walk-In Clinic treats children of all ages. Services include treatment for minor cuts and burns, colds and flu, bronchitis and more. Contact us for more information or to make an appointment. We are conveniently located at 2909 Berlin Turnpike, Newington, CT 06111.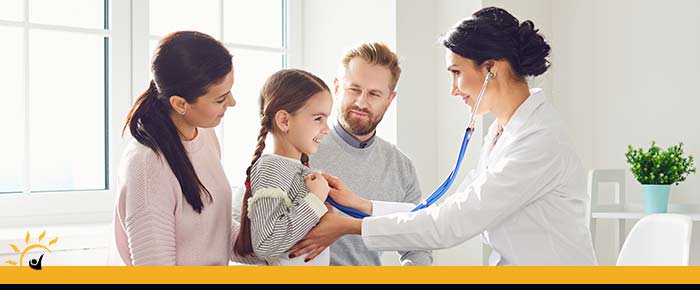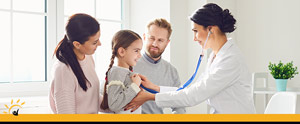 As a parent, your child's health is always the number one priority. When your child falls ill or has an injury, it can be an extremely stressful time as a parent. Juggling your child's health, work and life can be a lot to handle, especially when you have to wait hours for your child to receive medical care. Most parents turn to hospital urgent care or emergency rooms for pediatric urgent care, but this can involve hours of waiting time before a physician is available. At Priority Urgent Care & Walk-In Clinic in Newington, CT our pediatric clinic offers a convenient and accessible alternative for families in the area. Rather than waiting hours to help your child feel better, you can walk right into our clinic for fast and efficient pediatric urgent care services- no appointment required! We know that your child's health is not predictable, so our team does its best to provide flexible hours for your busy schedule. Priority Urgent Care & Walk-In Clinic is open every day of the week during extended hours and offers a wide range of pediatric urgent care services.
The best part of coming into Priority Urgent Care & Walk-In Clinic for all of your child's urgent care needs is our top-notch team of pediatric medical professionals who are available on a walk-in basis. All of our doctors are Board Certified and have years of experience in providing pediatric services and emergency medicine. We also have trained technicians and nurses on site who can provide a friendly and confidential urgent care experience throughout the week. Our team often receives questions about the pediatric services offered at Priority Urgent Care & Walk-In Clinic in Newington, CT. Here are some of the common illnesses and injuries that we can help treat for children at our walk-in pediatric urgent care clinic in Newington:
• Skin infections and rashes
• Stomach pain
• Flu and colds
• Sore and strep throat
• Cuts and lacerations
• Eye and ear infections
• Pink eye
• Headaches
• Sprains and strains
• Vaccinations
• And many more!
If you are looking for a stress-free alternative to hospital waiting rooms and urgent care centers, then Priority Urgent Care & Walk-In Clinic is the perfect option for you and your child. Our clinic is open every day of the week and we have a team of experienced healthcare professionals. Our medical professionals offer personalized care for every child, because we know that everyone's health needs are different. We can offer essential medical advice and timely diagnostic services, all in the comfort of our friendly pediatric clinic. If Priority Urgent Care & Walk-In Clinic sounds like the right option for your child, then we welcome you to walk in or call us for more information today. Our team in Newington, CT looks forward to helping your child feel healthier and happier soon! We serve patients from Ellington CT, Unionville CT, East Haven CT, Cromwell CT, Oxford, CT and Newington, CT, and BEYOND!