Urgent Care Near Berlin Turnpike, CT
Priority Urgent Care & Walk-In Clinic provides quality urgent care services including treatment for injuries, and illnesses, lab testing, occupational health services & more. We are open 7 days a week, evenings and weekends. We are located at 2909 Berlin Turnpike Newington, CT 06111. Contact us for more information. We accept walk-ins and appointments.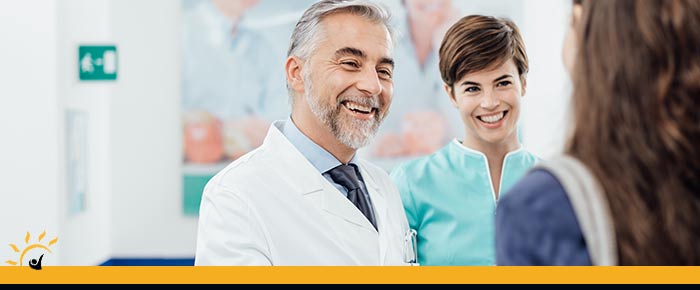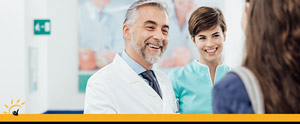 When a non-life-threatening urgent care emergency happens at home or outside, it can be a stressful time for everyone in the family. Receiving the timely and top-notch medical treatment that you need can be challenging and time-consuming, and often expensive as well. While hospital emergency rooms can be a great option for serious injuries and illnesses that are life-threatening, they are not the best option for minor emergencies, such as strep throat or a sprained wrist. At Priority Urgent Care & Walk-In Clinic, conveniently located near Berlin Turnpike in Connecticut, our team of urgent care professionals offers fast walk-in urgent care services every day of the week. We know that your health and well-being can be unpredictable, so our team does its best to provide flexible hours of care for patients. We can help patients of all ages at our walk-in clinic, including children and seniors.
Rather than rushing your family in and out of the clinic, our team of urgent care professionals takes the time to provide accurate diagnostics and treatment for a large variety of urgent care illnesses and injuries. We know that your health is personal, which is why we offer individualized medical attention for every patient. Our doctors can also give medical advice to help you maintain your good health once you leave Priority Urgent Care & Walk-In Clinic. All of our physicians are Board Certified and have years of experience in emergency medicine, family care, and pediatrics. We also have technicians on site who can provide accurate and timely results for a variety of laboratory tests that we offer on-site. Instead of waiting weeks for test results, we can provide fast results and even send them to your primary care provider.
Our doctors at Priority Urgent Care & Walk-In Clinic offer a large variety of urgent care services every day on a walk-in basis. Some of the common injuries and illnesses that we can help treat include:
• Flu and Colds
• Respiratory Illnesses
• Migraines and Headaches
• Nausea and Vomiting
• Sore Throats
• Strep Throat
• Cuts and Lacerations
• Bruises and Burns
• Sprains and Strains
• Minor Breaks
• Rashes and Skin Infections
• … and many more!
Our doctors are happy to look at any illness or injury that is causing you pain or discomfort, and help you feel better as soon as possible! If you are interested in coming to Priority Urgent Care & Walk-In Clinic for all of your urgent care needs, then our entire team welcomes you in any day of the week- no appointment required. We can provide you and your family with a stress-free medical experience, all in a confidential and friendly environment. Please visit us or call us today for more information! Our team looks forward to helping you with all of your urgent care needs soon. We serve patients from Newington CT, Ellington CT, Unionville CT, East Haven CT, Cromwell CT, Oxford CT, East Windsor CT, Somers CT, Burlington CT, Canton CT, Branford CT, New Haven CT, Middletown CT, Rocky Hill CT Seymour CT, Middlebury CT, Hartford CT, Addison CT, and BEYOND!