Urgent Care Bristol, CT
Priority Urgent Care Near Bristol, CT Offers Affordable Health Care for Adults and Children of All Ages, 7 Days a Week. Call (860) 454-0678 or Book an Appointment Online! Priority Urgent Care Near Bristol, CT Serves All Surrounding Locations Including Avon, Burlington, and Farmington.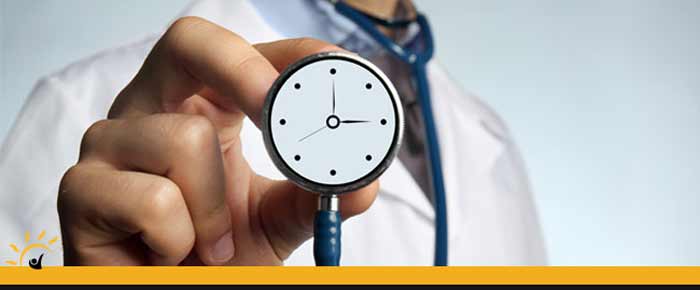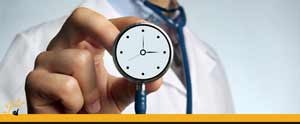 Urgent care is there for you and your family when you need quick, convenient treatment for a non-life-threatening ailment. Sometimes the situation is too urgent and you just don't have the time to wait for an appointment with your family doctor. Other times the situation isn't so urgent, so going to the emergency room (ER) isn't necessary. This is when you should come to an urgent care clinic instead.
For urgent care near Bristol CT, come to Priority Urgent Care. We're here to serve your community, and we're open 7 days a week. We have extended hours too, just in case you need us on the weekend, or if your child needs us after school.
What can I go to urgent care for?
One of the best things about urgent care is that it's the perfect alternative for when going to the ER or your primary doctor just isn't necessary or convenient. For example, you don't have to go to the ER for a minor fracture, and you don't have to go to your primary doctor for the flu. However, both of these situations are still urgent! You would want to be treated quickly and avoid the wait times, wouldn't you? Urgent care is the best option in these situations.
At urgent care centers like Priority Urgent Care, patients can receive testing and treatment for common illnesses and injuries, and our clinic offers some additional services too. Here are some of the services we can provide here at Priority Urgent Care:
Point-of-care testing
Minor injury treatment
Checkups and physicals, including annual, sports, and school physicals
DOT certification
Medications
Vaccinations and immunizations
Worker's injury treatment
Drug testing
X-rays and lab testing
Pediatric urgent care for children
Poison ivy treatment
STD testing
And more
If your illness or injury is non-life-threatening, but still urgent, then come to Priority Urgent Care for immediate service, diagnosis, and treatment. We have state-of-the-art digital x-ray imaging, as well as lab testing, to help diagnose and treat our patients, so we are fully equipped to treat you. We treat patients of all ages, including children and seniors.
Is urgent care cheaper than the emergency room?
Please, if your illness or injury is life-threatening, then dial 911 for emergency service and go to the ER. The ER is absolutely necessary in life-threatening instances.
In non-life-threatening instances, you can still go to the ER, but you will be considered a lower priority patient under high priority patients that are suffering from a life-threatening ailment. Lower priority patients could have to wait for service. Also, lower priority patients could end up with a bigger bill than if they had gone to an urgent care clinic instead.
Urgent care is generally less expensive than emergency care, at approximately $100 per visit, and less with insurance (costs may vary, so please contact us for more information on costs). Urgent care is also generally covered by insurance, and we accept most major insurances here at Priority Urgent Care. But remember that urgent care clinics are not properly equipped to treat patients in a life-threatening situation, so if your situation is life-threatening, go to the ER.
Can I make an appointment for urgent care near Bristol, CT?
With urgent care centers like Priority Urgent Care, an appointment isn't necessary! However, you can still make an appointment, if you prefer.
Urgent care centers are walk-in clinics, so you can simply come right in for same-day service. We're here for you 7 days a week: Monday to Friday from 8 am to 8 pm, and Saturday and Sunday from 9 am to 5 pm. We are located at 45 South Main Street, Unionville, CT 06085. To book an appointment, you can reach us at (860) 454-0678. We serve the Bristol, Unionville, Stafford Springs, Rockville, South Windsor, and Somers communities.
We hope to see or hear from you soon at Priority Urgent Care!