Walk-In Clinic in Bristol, CT
Priority urgent care and walk-in clinic near bristol, CT offers ER-trained doctors and physicians on-site every day. We treat children and adults of all ages. Call us today for more information. We are conveniently located at 45 South Main Street, Unionville, CT 06085.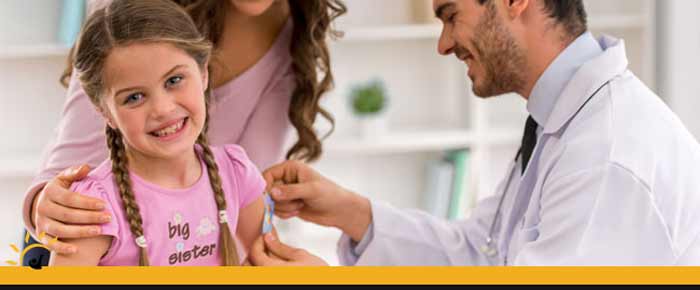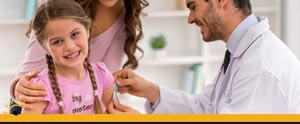 If you or a loved one is suffering from a non-life-threatening but urgent ailment, then come to Priority Urgent Care. You won't have to spend your day waiting in an emergency room, or spend your week waiting for a doctor's appointment. Instead, you can receive same-day treatment here at our walk-in clinic near Bristol, CT! We are staffed by board-certified doctors and physicians. We're also open 7 days a week with extended hours, and an appointment is never necessary!
What do walk-in clinics treat?
At walk-in clinics like Primary Urgent Care, you can be tested and treated for most common ailments. Some of the most common injuries we treat include cuts, minor lacerations, bug bites, sprains, and minor fractures. Our clinic is equipped with a modern, advanced x-ray machine that can help us detect fractures before they become worse. It can also help us to diagnose some common illnesses.
At Primary Urgent Care, we treat illnesses as well, such as colds, migraines, strep throat, and allergies. We maintain a state-of-the-art laboratory to help us test for illnesses like the flu or even STDs. If it turns out that you do have an illness, we can provide treatment on the spot and prescribe any medication you need. Our doctors can forward test and treatment results to your primary doctor, if you wish.
For illnesses or injuries that you believe could be life-threatening, you must dial 911 and seek emergency care. If your ailment is not life-threatening, then we can definitely help you here at Priority Urgent Care. You can simply walk right in for an appointment, no booking necessary!
How much will it cost me to go to a walk-in clinic?
Generally, your insurance is what will determine how much you have to pay at a walk-in clinic. Some insurance cards have pricing information on them, like the costs to visit the emergency room or a walk-in clinic.
The average cost of services at a walk-in clinic is around $100 after insurance coverage is applied. This is almost always much less than what you would spend at the ER to have a minor ailment treated, and it could be less than what you would spend to see your doctor.
If the urgent care doctor determines that you require treatment beyond the initial treatment, then additional fees might apply. Also, if the doctor needs x-rays or medication, additional fees may apply. However, we will always review these additional costs with you before we proceed.
Please contact us at Priority Urgent Care to learn more about pricing, as costs can vary.
How much does it cost to go to a walk-in clinic without insurance?
Walk-ins like Priority Urgent Care happily accept patients without insurance. One of the reasons walk-ins have become so popular lately in the US is that they are accessible and affordable for just about everyone.
Our walk-in clinic offers self-pay rates to uninsured patients. Charges are based on a tiered system, so the kind of ailment you are treated for will affect the cost, which could be as low as $125. Additional fees for further testing or treatment may apply, and costs can vary, so please contact us at (860) 454-0678 for more information.
Do you have a walk-in clinic Bristol, CT location?
Priority Urgent Care is a walk-in clinic near Bristol CT, located at 45 South Main Street, Unionville, CT 06085. We serve all of the Avon, Burlington, and Farmington areas. Because we're a walk-in clinic, you can simply walk in for service! We're open 7 days a week: Monday to Friday from 8 am to 8 pm, and Saturday and Sunday from 9 am to 5 pm. We serve patients from Ellington CT, Unionville CT, East Haven CT, Cromwell CT, East Windsor CT, Somers CT, Burlington CT, Canton CT, Branford CT, New Haven CT, Middletown CT, and Rocky Hill CT.
We look forward to meeting and treating you at Priority Urgent Care!