Walk-In Physical Exam Clinic Q&A
Physical exams for work are available at Priority Urgent Care and Walk-In Clinic. Talk to us today about our physical examinations for work. Walk-ins are welcome! For more information, please Contact Us or book an appointment online. We have convenient locations to serve you in Ellington CT, Unionville CT, East Haven CT, Cromwell CT, Oxford, CT and Newington, CT.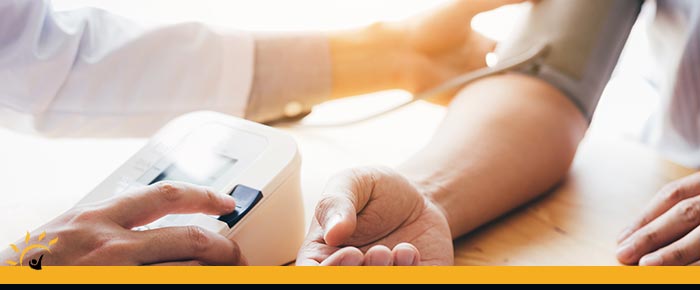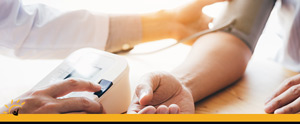 Table of Contents:
What is included in a physical exam?
What is a physical exam for work?
How do I prepare for a physical exam?
What are the types of physical examination?
Do walk-in clinics do physical exams?
What is included in a physical exam?

A physical exam is a complete exam performed by a primary care doctor. They will check your height and weight, as well as your vital signs, including your heart rate, blood pressure, temperature, and respiratory rate. They will also check your ears, throat, and glands to ensure there is no swelling or pain. The doctor will test your reflexes, gently press on vital organs to ensure there is pain or discomfort, listen to your heart, and listen to your breathing through their stethoscope. Overall the doctor is checking to ensure all of your body's systems are in good working order and there is nothing that could indicate a medical concern. As part of your physical exam, your doctor may want to send you for routine bloodwork as an additional check of your internal systems. If any pain or discomfort is found, or any of the checks find a potential area of concern, the doctor may also want to send you for additional tests such as an x-ray or ultrasound.
What is a physical exam for work?

A physical exam for work is similar to a standard physical exam but may have additional tests or checks that the doctor completes. Certain types of jobs require a physical exam prior to starting work to ensure the individual is in good physical health with no issues that would put them or others around them at risk of injury. A physical exam for work may include drug and alcohol testing, psychological tests and mental health assessments in addition to the standard physical exam. Depending on the nature of the work the individual may also need to demonstrate an adequate level of physical fitness, such as a firefighter or police officer, that is necessary for their job.
How do I prepare for a physical exam?

Preparation for a physical exam is quick and straightforward. As a courtesy to your doctor, it is recommended that you shower prior to your appointment, avoiding the use of heavily perfumed products during and after your shower. Brushing your teeth and having an overall clean appearance are appreciated. Write down a list of any health concerns or pains you have about your health or unexplained changes to your body and health you have experienced since your last check-up. Go through your current medications, both prescribed and over the counter, and note them all down, along with the frequency and dosage. If you have visited a doctor other than your primary care physician, note down the reason for the visit, when it was, who you saw, and what the outcome was.
What are the types of physical examinations?

There are multiple types of physical exams beyond a standard physical exam. These are typically done in addition to your physical exam based on your age, gender, medical history, family medical history, or other factors that could put you at risk of additional health concerns. Your doctor may perform a skin exam during your physical exam to look for signs of skin cancer through the appearance of moles, suspicious growths or other changes to your skin. Both men and women should receive regular breast exams to feel for lumps or other abnormalities as part of their physical exam. Women should undergo regular pelvic exams and Pap tests to ensure there are no issues with the reproductive organs or other gynecological problems. The Pap test will screen for cervical cancer. For men, doctors may recommend a rectum exam to check for signs of prostate cancer.
Do walk-in clinics do physical exams?

Yes, walk-in clinics can perform physical exams. This enables patients without a primary care physician to get a physical exam as needed to monitor their general health and well-being. It also enables individuals who need a physical exam done with a quick turnaround to get one done without having to wait several days to get into their family doctor. This could be the case for individuals needing a physical exam for a work-related purpose, to participate in sports or to attend school. The doctor on staff will perform the physical exam as required and fill in the corresponding paperwork needed to provide proof of the exam.

We serve patients from Ellington CT, Unionville CT, East Haven CT, Cromwell CT, Oxford, CT and Newington, CT, and BEYOND!