Eye Infections Treatment Clinic in Unionville, CT
Are you currently suffering from the pain and discomfort caused by an eye infection? Come to Priority Urgent Care to seek treatment from our professional staff. Contact our office or schedule an appointment online. We are conveniently located at 45 South Main Street, Unionville, CT 06085.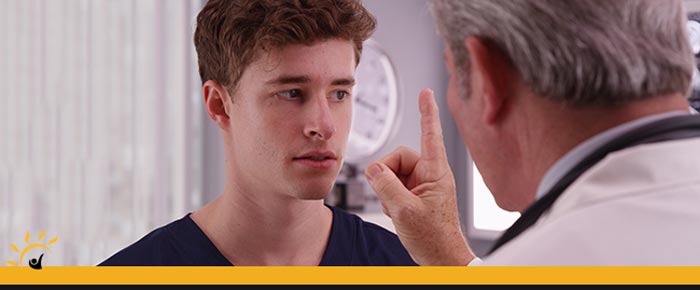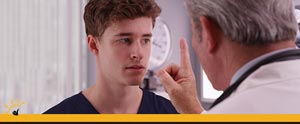 Table of Contents:
Can I go to urgent care for an eye infection?
Is there a treatment option for eye infections?
What are the different types of eye infections?
The eyes are one of the body's most important organs. They allow us to see and enable many activities, such as sports and driving. When they become infected, serious complications can arise and our everyday activities may be inhibited. The most common type of eye infection is conjunctivitis, also known as pinkeye.
Can I go to urgent care for an eye infection?


Predicting when you will need to visit urgent care is impossible. Though people tend to be most comfortable with their primary care provider, they are not always readily available in case of a non-life-threatening emergency. The team at Priority Urgent Care has experience dealing with eye infections and can offer treatments and comprehensive care for your unexpected eye emergency or eye infection to prevent permanent vision damage.

Anytime a harmful germ invades your eye or the surrounding area, you can develop an eye infection. If you find you are exhibiting any of the following symptoms you may have an eye infection:

• Eye pain
• Discharge
• Redness
• Burning or stinging sensation
• Swelling around your eyes
• Sensitivity to light
• Itchy, watery eyes
• Blurred vision

If at any time you develop an eye infection, be sure to visit Priority Urgent Care right away to get treatment fast.

Is there a treatment option for eye infections?


Our eyes are powerful and when it strikes, they are capable of fighting against infection and disease. Depending on the type of bacterial eye infection you have, they tend to clear up over time with proper medications such as eye drops, antibiotics or ointments. 

Some viral eye infections can heal naturally but in other cases, viral infections require an antiviral eye drop that may be prescribed by your doctor. In order to reduce inflammation in the eye, some viral infections may require special administration of steroid eye drops.

Here are a few tried and true practices that can stop an infection dead in its tracks:

• Good hygiene can prevent infections
• Avoid sleeping with contact lenses
• Don't touch your eyes with dirty hands
• Discard expired contact lenses
• When using and caring for your contact lenses, use proper hygiene and the recommended steps for cleaning them

The health of our eyes is majorly impacted by the use of contact lenses. If you have bad vision, they are a powerful and accommodating tool. They are also the leading cause of eye infections if not handled properly.

What are the different types of eye infections?


The outer and inner surface of your eye is vulnerable to the majority of viruses, bacteria, fungi, and parasites that invade the human body. Your eye doctor will inspect the eye for inflammation and focus on that specific part of your eye.

The membrane of the inner corner and the inner eyelid of the surface of the eye is called the conjunctiva. When this part of the eye becomes inflamed that indicates that you have conjunctivitis. The eyes are an extremely complex organ and inflammation can occur in many areas of the eye.

Eye infections are classified according to the cause of the infection. For example, an Ocular histoplasmosis syndrome normally attacks the blood supply of the retina, on the inner rear surface of your eye and is triggered by a fungus.

Conjunctivitis is the most common type of infection to infect a person's eye. This kind of infectious conjunctivitis is very common among children and is often referred to as pinkeye. Viral conjunctivitis is contagious in nature which in turn means it is easy to spread. For example, a child with pinkeye touches their eye and then touches a doorknob, then another child touches that doorknob and touches their eye.

If you or someone you know has an eye infection or suspect they might, come to Priority Urgent Care! We have a professional facility and can perform quick and accurate tests to help you diagnose, treat and prevent eye infections. To talk with an expert, contact our office today. Visit us online or give us a call to schedule an appointment at our clinic. We serve patients from Ellington CT, Unionville CT, East Haven CT, Cromwell CT, Oxford CT, Newington CT, East Windsor CT, Somers CT, Burlington CT, Canton CT, Branford CT, New Haven CT, Middletown CT, Rocky Hill CT Seymour CT, Middlebury CT, Hartford CT, Addison CT, and BEYOND!