Abdominal Pain Treatment Clinic in Oxford CT
Are you currently experiencing abdominal pain and are unsure of the cause? Come to Priority Urgent Care and Walk-In Clinic where our professional staff can help provide you with the answers you are searching for. Contact us today for more information or schedule an appointment online! We are conveniently located at 278 Oxford Road, Oxford, CT 06478.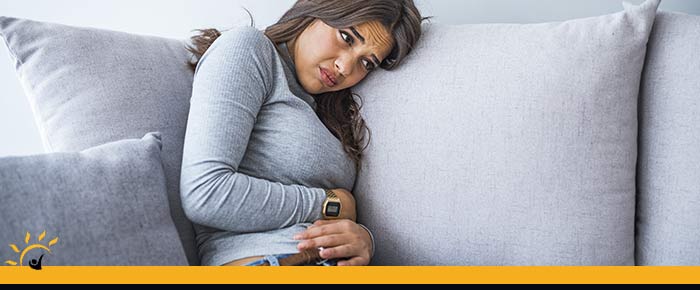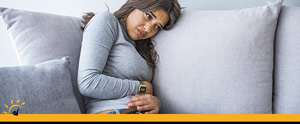 Table of Contents:
Can Urgent Care treat abdominal pain?
When should I seek treatment for abdominal pain?
What is the best treatment for abdominal pain?
What kind of infection causes abdominal pain?
Abdominal pain can come in many forms, from cramps to aches to sharp and shooting pains. There are many causes of abdominal pain, from simply overeating and bloating, to infections and even more serious complications. Whatever the cause, Priority Urgent Care and Walk-In Clinic has you covered! We have a professional staff ready to help you every day of the week!
Can Urgent Care treat abdominal pain?

If your abdominal pain is extreme, debilitating, or severe enough that you need stronger treatment than over-the-counter medication, then it may be time to visit an urgent care near you. Mild to moderate pain caused by non-serious conditions such as menstrual cramps, food poisoning, gastroenteritis, a urinary tract infection, acid reflux, IBS, and indigestion can all safely be treated at urgent care.

The location of your pain can signal what is causing it and what level of treatment you will need. Pain in the lower right side of the abdomen may be appendicitis, which requires immediate medical treatment. If you aren't sure about your pain and its location or where the best place for you to seek care is, call Priority Urgent Care and Walk-In Clinic and we can direct you on what steps to take next.

If you've recently undergone a medical procedure or have a pre-existing medical condition, this can also cause abdominal pain. Abdominal pain can also occur after surgery and may be due to constipation. Infections or other issues are also a possibility.
When should I seek treatment for abdominal pain?

From time to time everyone experiences some level of stomach pain. When is your pain severe enough to warrant a visit to urgent care? 

Listen to your "gut". If the pain is abnormally intense and feels as though you need help right away, see a doctor immediately.

While it can be hard to determine this on your own with total certainty, there are some guidelines you can use to figure out if you should head to urgent care, your doctor's office, or try some at-home solutions. Regardless of the cause, if you feel out-of-the-norm or severe pain that you think needs immediate attention, seek it!
What is the best treatment for abdominal pain?

Lying face down on your stomach can often relieve abdominal pain caused by gas. Peppermint tea might relieve the symptoms, but the patient should resist eating until a good bowel movement takes place or the bloating subsides. Abdominal pain can also arise from a virus and should be treated with plenty of rest and clear fluids. Avoid milk, carbonated beverages, juice, coffee, and sports drinks. When introducing solid foods start with bananas, apples, rice, or toast.
 
Acute and chronic pain might be caused by appendicitis, ulcers, or infections, but the diseases that concern doctors most related to abdominal pain are heart attack, blood circulation issues, diverticulitis, kidney stones, and other diseases that can be associated with the abdomen. Treatment for this more severe pain may include IV fluids for dehydration, anti-nausea medicine, pain medicine, an enema to clean out the colon, or the administration of antacids to reduce gas and bloating. In addition, your physician may want to have your blood and urine analyzed accompanied by a CT scan to help determine the true nature of your pain.
What kind of infection causes abdominal pain?
 
Bacterial gastroenteritis happens when the bacteria in your gut cause an infection which, in turn, causes inflammation in your stomach and intestines. You may also experience symptoms like severe abdominal cramps and diarrhea.

While viruses can cause many gastrointestinal infections, bacterial infections are also common in your gut such as food poisoning.

Poor hygiene can often result in bacterial gastroenteritis. Infections can also occur after close contact with animals or consuming food or water contaminated with bacteria.
 
If you or someone you love is experiencing abdominal pain, don't let it fester! Come to Priority Urgent Care and Walk-In Clinic today! We have a team of expertly trained staff, ready to help you relieve your pain and get you back on track to wellness! Contact our office today to get in touch with a specialist. To book an appointment, call us or visit us online! We serve patients from Oxford CT, Ellington CT, Unionville CT, East Haven CT, Cromwell CT, Newington CT, East Windsor CT, Somers CT, Burlington CT, Canton CT, Branford CT, New Haven CT, Middletown CT, Rocky Hill CT Seymour CT, Middlebury CT, Hartford CT, Addison CT, and BEYOND!