Pediatric Walk-In Clinic in Connecticut
For urgent but not emergency situations, you may want to take your child to one of our pediatric urgent care or extended-hours clinics. Get high-quality care pediatric care at Priority Urgent Care & Walk-In Clinic. Please contact us for more information or book an appointment online. We also accept walk-ins. We have convenient locations to serve you in Ellington CT, Unionville CT, East Haven CT, Cromwell CT, Oxford, CT and Newington, CT.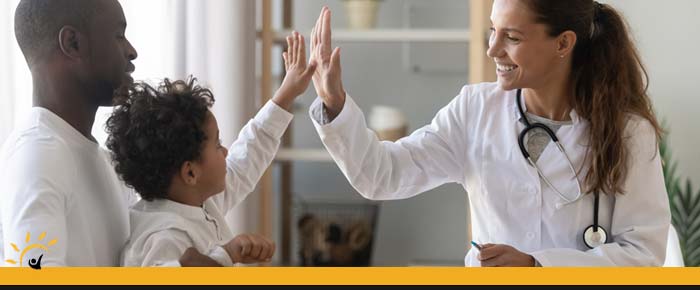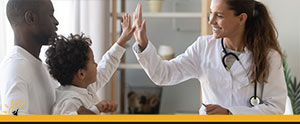 Table of Contents:
Why should I go to a walk-in clinic for pediatric care?
Does Priority Urgent Care accept insurance?
Why should I go to Priority Urgent Care?
Why should I go to a walk-in clinic for pediatric care?


There are many reasons to visit Priority Urgent Care when you are in need of an urgent care walk-in clinic.

• Accidents and illnesses do not make an appointment to visit you, they can occur anytime and on the weekends. Maybe your little one is not feeling well, but your primary care doctor is unable to see them until a later date or time. Or perhaps they are in need of immediate medical attention, but you as a parent do not want to want to accrue high emergency room costs. Then our walk-in urgent care is the perfect place to go.

• If you or someone you know is experiencing a life-threatening emergency, you should always call 911 or head straight to the emergency room. But however, your medical need won't always be a life-threatening scenario. Any injury or illness such as the flu, sprained ankle, minor injuries, and burns don't necessarily require an emergency room visit. Priority Urgent Care is the best clinic to go to for non-emergency injuries and illnesses.

• There is no need for an appointment to be seen by one of our doctors, and our wait times are short. The goal for our medical staff is to have our patients wait no longer than 15 mins in the waiting room – allowing our patients to be seen and back on with their day within an hour. Our convenient, quick, and affordable medical care doesn't compromise or rush personalized medical treatment, we will always make sure to make you comfortable in our urgent care clinic.
Does Priority Urgent Care accept insurance?


Before anyone decides to get medical treatment at an urgent care walk-in clinic, they may begin to wonder if their insurance will cover their initial medical visit. Each insurance provider will determine if they will cover specific urgent care centers or not. However, in the majority of cases, insurance providers will cover visits to urgent care and a walk-in clinic. However, most patients will be expected to pay their co-payment or their deductible the day that they receive treatment or service. There are cases in which an urgent care walk-in clinic may not be able to accept a certain insurance plan, even though the insurance provider covers the medical care.

While in most cases, patients could safely assume that Priority Urgent Care accepts their specific insurance plan, but however, it is always best to call ahead and be 100% certain that our accepted insurance provider list has not changed.
Why should I go to Priority Urgent Care?


Our medical team has a combination of years of emergency medical experience. The entire medical staff at Priority Urgent Care is proud to always ensure that we provide quality pediatric medical healthcare to children of all ages that live in Connecticut. Over the course of the last 10 years, our leadership team has created and designed a rather very unique approach to Pediatric Urgent Care – it can not only take care of the most common illnesses and injuries in children but can also easily coordinate with the best hospitals in the area for a seamless process of patient admission if it is absolutely necessary.

You can either call us to book an appointment or just come visit us without booking! We serve patients from Ellington CT, Unionville CT, East Haven CT, Cromwell CT, Oxford, CT and Newington, CT, and BEYOND!

We look forward to your visit with us soon here at Priority Urgent Care!