STD Testing Clinic Questions and Answers
Priority urgent care provides confidential, walk-in STD testing with same-day results. Priority urgent care is where you can get tested for STI. Call us for more information. We have convenient locations to serve you in Ellington CT, Unionville CT, East Haven CT, and Cromwell CT!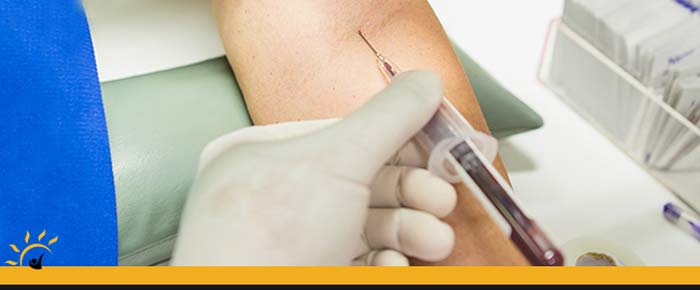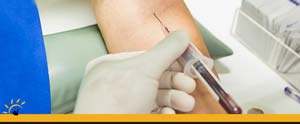 For discreet STD testing near you, get in touch with us at Priority Urgent Care. We can provide a wide array of STD tests in a confidential environment. We are also a walk-in and urgent care clinic, so patients don't have to make an appointment with us unless they would prefer to, and they can get tested right away. These are some of the benefits of choosing an urgent care clinic for testing, and there are others too!
Can I go to an urgent care clinic for STD testing? Do walk-in clinics do STI tests?
Generally, urgent care clinics and walk-in clinics are the same thing. Many of these clinics, like Priority Urgent Care, provide STD/STI testing, so you can go to them for this service. This can be better for some patients than going to see their primary doctor, especially if the patient wants test results right away. A primary doctor might not be available for a week or more, but urgent care centers can provide immediate testing on a walk-in basis.
In fact, it's a very good idea to get test results as soon as possible because then the patient can get treated sooner. Also, the sooner a patient knows about an STD, the sooner the patient can take measures to prevent spreading the STD. With urgent care clinics, the patient can be sure that their testing and test results will remain confidential, between only them and the doctor.
Do you get STD results immediately?
Here at Priority Urgent Care, we can provide immediate, same-day, and confidential results.
We have an onsite laboratory for testing illnesses and infections, like STDs. This lab can be used to provide us with accurate diagnoses and immediate results. Once we know the results of a test, can share them confidentially with the patient. We can also provide prescriptions for STD treatment medications, and we would be happy to offer any advice, such as prevention advice.
Some of the STD-related services we provide include safe-sex practice education, as well as diagnoses and treatments for HIV, herpes, hepatitis, chlamydia, and gonorrhea. We can provide additional services too, so reach out to us with any questions you have about how we can help you.
Do urgent cares guarantee my confidentiality for STD testing?
With an urgent care clinic like Priority Urgent Care, patients can expect discreet testing and absolute confidentiality that are in compliance with HIPAA regulations. HIPAA is the Health Insurance Portability and Accountability Act of 1996 which provides data privacy and security provisions for safeguarding medical information. HIPAA ensures that an urgent care clinic will keep testing and test results confidential.
The doctor who provides the testing is also bound by HIPAA regulations, so you can have confidence that the doctor will be professional and keep the results confidential.
Where can I get STD testing near me?
You can come to Priority Urgent Care for same-day, no-appointment-necessary STD testing. Of course, if you'd prefer to make an appointment, you can call us instead. We have convenient locations to serve you in Ellington CT, Unionville CT, East Haven CT, and Cromwell CT! You can find their addresses with directions on our Locations page. Alternatively, you can call us for more information. We serve patients from Ellington CT, Unionville CT, East Haven CT, Cromwell CT, East Windsor CT, Somers CT, Burlington CT, Canton CT, Branford CT, New Haven CT, Middletown CT, Rocky Hill CT, and surrounding areas.
We hope to speak with you soon and help you with your healthcare here at Priority Urgent Care!