Urgent Care for Strep Throat Treatment Q&A
Strep throat is a painful bacterial infection that doesn't clear up on its own. Priority Urgent Care is a convenient option for receiving fast and effective treatment for strep. For more information, contact us today or simply walk in. We have convenient locations to serve in Ellington CT, Unionville CT, East Haven CT, Cromwell CT, Oxford CT, and Newington CT.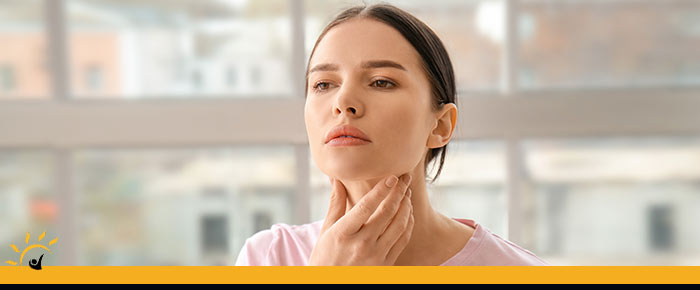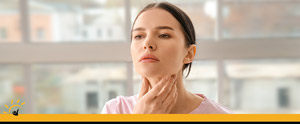 Table of Contents:
What is strep throat?
Who does strep throat affect?
What are the symptoms of strep throat?
Does strep throat need urgent treatment?
What is strep throat?

Streptococcal pharyngitis, known more as Strep throat, is caused by the group A Streptococcal bacteria. While many illnesses that have a sore throat as a symptom are generally caused by viruses, strep throat is a bacterial infection. This bacterial infection is very contagious and spreads mostly through particles or droplets from the mouth and nose, which is why coughing and sneezing is able to spread the bacteria very easily. In addition to this, the bacteria have the easiest time infecting other people through the nose, mouth, and eyes. While symptoms of strep throat may seem similar to a standard illness, it has shown to be very serious. First and foremost, the infection does not disappear on its own and when left untreated, severe health complications can potentially arise. Luckily, strep throat can be identified fairly easily by a doctor swabbing the throat and running either a throat culture or rapid strep test. If strep throat is identified, treatment is straightforward and consists of taking antibiotics. While this bacterial infection is sure to be uncomfortable, it can be quelled when properly treated.
Who does strep throat affect?

While anybody can indeed acquire strep throat, there is a select range of people who are at an increased risk of infection. Children and teens ages 5-15 account for the vast majority of strep throat cases each year. While reasons for this are not fully understood, the general consensus seems to be that children are more likely to be touching their faces and mouths with dirty hands, leading to an overall increased spreading of the bacteria. Another crucial aspect of strep throat to consider is the fact that not everyone carrying the bacteria experiences symptoms. Research has shown that a number of people are able to carry the bacteria and spread it without facing symptoms themselves. Being aware of this, it is of the utmost importance to be responsible and take precautionary measures if you come in contact with someone with strep throat to prevent it from spreading.
What are the symptoms of strep throat?

While it does have many similar symptoms of a common sickness, strep throat tends to be more severe, and remains important to monitor for symptoms. One defining characteristic of strep throat includes fever with a sore, scratchy throat in tandem with periods of throat pain, and on top of that, they may find it difficult to swallow. Being sure to check for inflamed or enlarged lymph nodes and tonsils is important as it is also a prominent sign of strep throat. Many people also report experiencing nausea and vomiting along with body aches and headaches. Realize that these are just the symptoms of the bacterial infection itself, however, complications regarding strep throat can have more harsh consequences. Kidney inflammation, rheumatic fever, and toxic shock are some of the rare instances where the infection goes untreated and leads to severe complications. With the sheer amount of symptoms that are associated with strep throat and the ease at which it spreads, it stays critical to remain responsible and contact your doctor if you believe you have come into contact with somebody with strep throat, or have strep throat yourself.
Does strep throat need urgent treatment?

There is no doubt that strep throat is a serious condition. Keep in mind that strep throat does not go away on its own and requires the assistance of antibiotics. Additionally, complications of strep throat can have a significant negative health impact such as giving way to other illnesses and in some scenarios, can lead to death. With that being said, it does not require immediate hospitalization or an emergency room trip. If you believe you may have acquired strep throat, contacting your medical provider for an appointment is essential. From there, they will operate tests on you to plan their treatment method and if strep throat is confirmed, you will be prescribed antibiotics. The use of antibiotics within 48 hours of experiencing the first symptoms in conjunction with proper rest will allow for the smoothest recovery for most people and can greatly reduce the chances of complications.
 
We at Priority Urgent Care look forward to seeing you in our clinic soon! We are open from Monday through Friday 8:00 am to 8:00 pm and from Saturday through Sunday 09:00 am – 5:00 pm. We serve patients from Ellington CT, Unionville CT, East Haven CT, Cromwell CT, Oxford CT, Newington CT, East Windsor CT, Somers CT, Burlington CT, Canton CT, Branford CT, New Haven CT, Middletown CT, Rocky Hill CT Seymour CT, Middlebury CT, Hartford CT, Addison CT, and BEYOND!