Pediatric Urgent Care in Unionville, CT
Our children's health is very important. This is why Priority Urgent Care & Walk-In Clinic is here to help you with any and all concerns you have about your child's health. Contact us today for more information or schedule an appointment online with one of our kind and caring staff. Trust us to get the answers you need! Walk-ins are also welcome. We are conveniently located at 45 South Main Street, Unionville, CT 06085.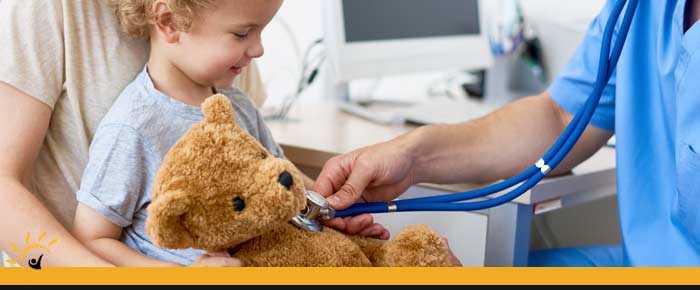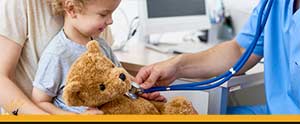 Table of Contents:
Does urgent care treat kids?
What procedures can be done at urgent care?
What is the difference between pediatrics and child specialist?
When should my child stop seeing a pediatrician?
It's hard to think of something more important than the health of our children. So when they do fall ill or are injured, it is important to get them treated right away at a place you can trust. Priority Urgent Care has great experience with pediatric care, and can make your child feel comfortable while healing their ailments!
Does urgent care treat kids?


As a parent, you are well aware that accidents and emergencies happen when most pediatrician offices are closed. Given most primary care physician offices are only open 9-5 on weekdays. In order to combat the late-night fevers or weekend bumps and bruises, many concerned parents will head to the hospital emergency room (ER).

However, oftentimes that's not the best course of action. Intense environments, long wait times, and high out-of-pocket costs make the ER less than ideal. Going to an urgent care clinic is quicker and can be a less expensive alternative to going to the ER. Even better, urgent care centers are focused on pediatric care which is one of the fastest-growing segments of urgent care medicine.
What procedures can be done at urgent care?


Urgent care is often the best place for your child to receive care when it comes to acute or non-life-threatening injuries or illnesses. Below are some issues that urgent care can treat quickly.

• Strep Throat: It's quite possible that your child might contract a case at some point.
• Ear Infections: Since they are most common in infants and toddlers who may not be able to tell you how they're feeling, you may have to be on the lookout for symptoms like fussiness, tugging at the ears, and fever.
• Broken Bones and Sprains: Most urgent care centers have the resources needed to x-ray, set, and cast broken bones (and sprains).
• Common Colds: Common colds are caused by viruses that spread through the air and through direct contact with a contagious person.
• The Flu: A visit to an urgent care can help if your child becomes dehydrated or unable to keep fluids down.
• Hand-Foot-Mouth Disease: This is caused by a virus. It is characterized by ulcers or sores, and a rash or blisters, on the mouth, hands, feet, and legs.
• Pink Eye: Conjunctivitis can be caused by allergies, bacterial, or viral infection.
• Allergic Reactions: Didn't know your kiddo was allergic to peanuts? Or wasps? Or shellfish? Don't worry, it happens.
• Pneumonia: Since pneumonia can go from mild to very serious rather quickly, it's important to know when you should go to urgent care and when you should go to the ER.
• Swallowed Objects: Despite your best efforts, kids sometimes swallow objects they shouldn't. You can take your child to urgent care as long as they are still able to breathe.
• Minor Cuts and Burns: Doctors will be able to treat minor burns, and minor, shallow cuts.
What is the difference between pediatrics and child specialist?


Both pediatricians and child specialists focus on children. But a child specialist is a doctor with extra training and knowledge about one particular area of kids' health.

A child specialist differs from specialists who treat adults because children's bodies are constantly changing and growing whereas adults are fully grown.

You may want to see a pediatric specialist if your child has developmental delays, a rare medical condition, a chronic illness, or a disability.
When should my child stop seeing a pediatrician?


Here are three reasons that mean you might need to find your adolescent a different doctor.

1. Your pediatrician's office is geared less toward toddlers and more toward teens.
This in and of itself should not be a deal-breaker. Sometimes, simply by looking around their office, you can get a sense of how well or often your pediatrician deals with adolescents.

2. Your pediatrician doesn't acknowledge that your kid is growing up.
When children reach the ages of 12 and 13, most doctors start to treat kids differently. For instance, they may politely ask you to leave the exam room so they can spend most of the appointment time with your child. And they should broach sensitive topics like drugs, sexuality, depression, and anxiety.

3. Your child hates going to an appointment.
If your child complains about going to the pediatrician saying they don't feel heard or the doctor treats them like a "baby," it may be time to change your doctor.

If you or someone you know is in need of pediatric care, look no further than Priority Urgent Care! We have professional and caring staff to help make your child feel better, as quickly as possible! Contact our office today to get in touch with a specialist. To book an appointment, call us or visit us online! We serve patients from Ellington CT, Unionville CT, East Haven CT, Cromwell CT, Oxford, CT and Newington, CT, and BEYOND!