Urgent Care Clinic in Cromwell CT
Have you been searching for a top-rated urgent care doctor? Come to Priority Urgent Care & Walk In Clinic in Cromwell CT! Our professional staff is here to address all of your healthcare needs and provide you with comfort during your treatment. Contact us today or schedule an appointment online. We are conveniently located at 136 Berlin Rd, Cromwell, CT 06416.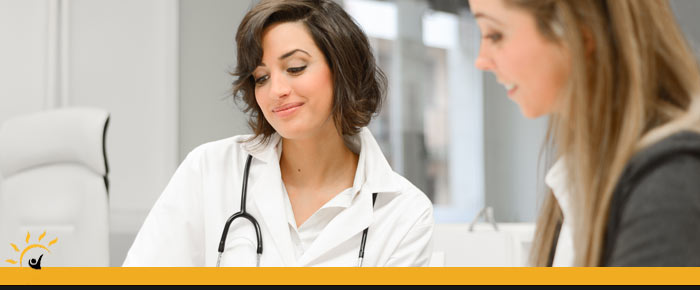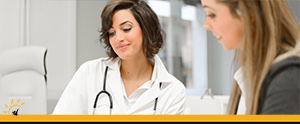 Table of Contents:
What should I go to urgent care for?
What is the difference between a walk-in clinic and urgent care?
What is better, urgent care or ER?
Urgent care facilities are an important part of the healthcare system. They offer more services than a walk-in clinic and don't cost nearly as much as the emergency room. Urgent care treats a wide range of ailments, from the flu to fractures. If it's not an immediate life-threatening situation, come to urgent care!
What should I go to urgent care for?


Urgent care centers are for patients whose illnesses or injuries don't present as life-threatening but can't wait until a primary care physician can treat them. The advantage of going to an urgent care center is to be seen on the same day.

If you experience any of these conditions or symptoms, go to urgent care:

• Fever without a rash
• Non-life-threatening allergic reactions
• Ear pain
• Painful urination
• Persistent diarrhea
• Sore throat
• Vomiting
• Minor trauma, like sprains or shallow cuts
What is the difference between a walk-in clinic and urgent care?


Walk-in clinics are used for non-emergency situations and have far less equipment and expertise available when compared to an urgent care clinic. Walk-ins are typically staffed by nurse practitioners with a doctor on call, while urgent care clinics have physicians on-site.

Walk-in clinics are typically used for minor health issues, like when you have a common illness or injury or face a relatively minor situation that can't wait for an appointment with a primary care provider. They are also used for prompt wellness services, for when you want same-day wellness services, such as flu shots or sports physicals.

Urgent care clinics are used for non-emergency health problems, such as when you face a condition that is not life- or limb-threatening but still requires prompt care within 24 hours. They offer x-ray and lab services for when you may need diagnostic services.
What is better, urgent care or ER?


Urgent care facilities are equipped to handle more than people realize and can do so in much less time than the emergency room. Urgent care can treat the following:

• Mild to moderate sprains
• Moderate back or neck problems
• Difficulty breathing (mild to moderate asthma, panic attack symptoms)
• Significant, but not life-threatening cuts or bleeding
• Diagnostic services, such as x-rays and lab work
• Minor fractures and broken bones (fingers, toes, etc.)
• Skin rashes or infections
• Eye infections/irritation
• Flu or cold symptoms (fever, vomiting/diarrhea, coughing, etc.)
• Urinary Tract Infections (UTIs)
• Minor to Moderate animal or bug bites
• Persistent, but non-debilitating, or long-lasting headaches/migraines

Emergencies are classified as life-threatening. When an urgent care facility or your primary care provider is not an option, going to the emergency room should be your last resort. Reserve trips to the emergency room for life-or-limb situations, such as:

• Severe, persistent chest pains or difficulty breathing
• Heart attack or stroke symptoms (difficulty speaking/understanding speech, paralysis, radiating pain from chest to jaw or arm, etc.)
• Head injuries resulting in serious wounds and/or unconsciousness
• Difficulty speaking or understanding speech
• Severe internal or abdominal pain
• Sudden weakness or paralysis in any part of the body, especially if on one side of the face or body
• Vaginal bleeding during pregnancy
• Newborn baby with a high fever
• Sudden testicular pain and swelling
• Severe and persistent vomiting, diarrhea, and/or dehydration
• Serious burns
• Severe allergic reactions to food
• Severe animal bites, toxic or infected bug bites
• Seizures, without a previous diagnosis of epilepsy
• Major broken bones
• Any deep wounds or cuts, gunshot wounds, knife wounds, etc.
• Loss (or near-loss) of limbs or appendages
• High fevers resulting in or coupled with: weakness, hallucinations, vomiting, dizziness, drooling, trouble breathing, blood in stool/urine/mucus, pain when urinating, leg swelling, red/swollen/hot area of skin, difficulty swallowing, confusion/agitation, etc.
• Long-lasting high fevers

If you or someone you know is experiencing a non-life-threatening situation, such as minor bleeding or a fracture, come to Priority Urgent Care today! We have trained professionals to help you with all of your urgent care needs! Contact our office today to get in touch with a specialist. To book an appointment, call us or visit us online! We serve patients from Ellington CT, Unionville CT, East Haven CT, Cromwell CT, Oxford, CT and Newington, CT, and BEYOND!