Urgent Care Near Rocky Hill CT
Priority Urgent Care & Walk In Clinic Offers X Rays, STD Testing, DOT Physicals, Drug Testing, UTI Treatment, Sports Injury Treatment & More! Contact us today or schedule an appointment online. We are conveniently located at 2909 Berlin Turnpike, Newington, CT 06111.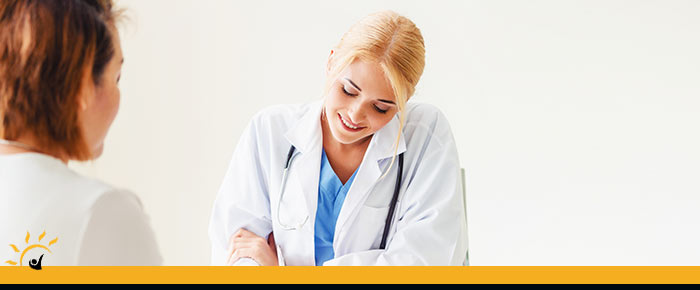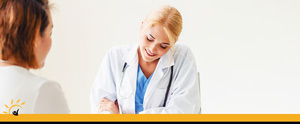 When you or someone you love is hurt or sick, we know that all you can think about is getting the necessary treatment to recover as quickly as possible. At Priority Urgent Care & Walk-In Clinic, our goal is to provide comprehensive, high-quality urgent care services to adults and children in the Rocky Hill area. We are located a quick drive away in Newington, CT, and offer the very best urgent care treatments available in a state-of-the-art office that prioritizes your time and convenience.
The professionals at Priority Urgent Care & Walk-In Clinic have the knowledge and experience to accurately assess, diagnose, and treat most illnesses and minor injuries, to ensure you and your family can recover as quickly as possible. If you are suffering from asthma or allergies, skin rashes, cold and flu symptoms, bronchitis and other infections, minor burns or fractures, sprains, lacerations, or sinus infections and earaches, we can offer the high-quality medical care you deserve in an office that is welcoming and supportive.
Our walk-in clinic is equipped with the very best technology to ensure you receive a fast and accurate diagnosis, no matter what your needs are. We have onsite digital EKG and x-ray services, as well as onsite laboratory testing for many illnesses and even STIs. We work hard to provide a comprehensive range of services so that no matter what your needs are, we can help you feel better as quickly as possible so that you can get back to living your life to the fullest.
The next time you need to see a doctor, consider coming to our walk-in clinic near Rocky Hill, CT. Our doctors and professional staff bridge the gap between your primary care physician and the local emergency room. If you have an urgent medical situation that is not life-threatening, you could spend hours in an E.R. waiting room before you see a physician, and a PCP can often be booked days or even weeks in advance, making it difficult for you to receive medical treatment as soon as you need it. That's why Priority Urgent Care & Walk-In Clinic is proud to offer a wide range of medical services on a walk-in basis.
We understand how scary it can be when you or a loved one needs to see a doctor, so our priority is to provide you with the care you need when you need it most. Our urgent care clinic in Newington is open 7 days a week, with extended evening hours Monday-Friday. We believe that it is our duty to offer medical treatment that works around your schedule, so we take appointments as well as walk-in patients. We want exceptional medical care to be accessible to patients in Rocky Hill, Newington, and all the surrounding areas.
If you or a loved one is hurt or sick and needs to see a doctor quickly, trust the professional medical staff at Priority Urgent Care & Walk-In Clinic in Newington, CT. We have conveniently located a short drive from Rocky Hill, so you can see a doctor when you need one most without the long wait times associated with emergency rooms or having to clear your schedule to make an appointment at your primary care physician's office. Call Priority Urgent Care & Walk-In Clinic, or simply walk in, today. We serve patients from Newington CT, Ellington CT, Unionville CT, East Haven CT, Cromwell CT, Oxford CT, East Windsor CT, Somers CT, Burlington CT, Canton CT, Branford CT, New Haven CT, Middletown CT, Rocky Hill CT Seymour CT, Middlebury CT, Hartford CT, Addison CT, and BEYOND!