Walk-In Medical Care Clinic Q&A
Priority Urgent Care treats most illnesses and injuries and provides comprehensive medical services on walk-in basis. For more information, contact us today or simply walk in. We have convenient locations to serve in Ellington CT, Unionville CT, East Haven CT, Cromwell CT, Oxford CT, and Newington CT.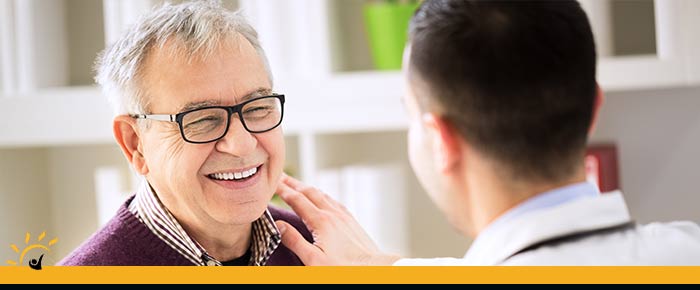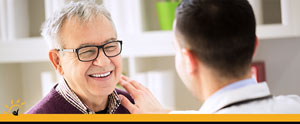 Table of Contents:
What is walk-in medical care?
How much does it cost to go to a walk-in clinic?
What kind of injuries and illness do walk-in medical care treats?
Do you need an appointment to visit a walk-in medical care clinic?
What is walk-in medical care?

Walk-in clinics, as the name suggests, provide medical assistance to people without an appointment. Many of them are located near pharmacies or retail stores as they are meant to be convenient, affordable, and open to everybody. With this, however, they only work with patients who have minor injuries or conditions. The term 'minor' can mean different things depending on the size of the walk-in clinic, so there will be some differences as to what each walk-in clinic treats. Generally, though, Patients with minor acute injuries, such as a sprain, strain, cut, or bruise are eligible for treatment at a walk-in center. In addition to these conditions, they are also able to help with minor infections, the flu, strep throat, and some forms of medical testing. This fact is what sets them apart from urgent cares and other similar medical institutions as urgent cares are generally larger facilities with more equipment and medical staff to treat a wider variety of conditions.
How much does it cost to go to a walk-in clinic?

The exact charge for receiving treatment from a walk-in clinic will vary due to multiple factors such as location, type of injury or illness, and insurance, however, what is known about their pricing is that it is generally affordable and cost-effective compared to other medical institutions. For reference, compared to a hospital or emergency room, walk-in clinics are likely to be much cheaper for the same minor injury. This can be attributed to the fact that these centers are expecting more severe injuries the majority of the time. Compared to an urgent care facility, walk-in clinics are generally cheaper but keep in mind that urgent cares likely have much more equipment and provided services. The biggest reason why walk-in clinics are the most cost-effective option is that they are frequently run by physician assistants or nurse practitioners, and have a multitude of payment plans to meet the needs of under or uninsured patients.
What kind of injuries and illness do walk-in medical care treats?

The specific injuries and illnesses that a given walk-in clinic treats will vary from place to place, however, there are a significant number of similar injuries and conditions that can be treated at walk-in medical care centers. First, know that walk-in centers only treat minor, non-life threatening injuries and illnesses as they are generally small clinics with limited staff and equipment. Patients may be turned away or referred to an appropriate institution if their condition is serious enough. Medical needs that meet the minor injury criteria generally include sprains, muscle strains, cuts, and bruises. Additionally, illnesses such as the flu and general cold, on top of minor infections such as sinus, ear, skin, and flesh wound infections are all able to be treated at walk-in centers. Moreover, if you are looking for vaccinations or different types of diagnostic testing, walk-in clinics are a quick and cost-effective route to take. Furthermore, people looking to get a physical examination done can also consider a walk-in clinic for their convenient first-come first-serve practice. Keep in mind that these are services that are likely to be at a local walk-in clinic, not every single one. Some bigger walk-in clinics can include more equipment and offer services such as X-rays, however, it is not nearly as common as the conditions previously mentioned.
Do you need an appointment to visit a walk-in medical care clinic?

One of the standout characteristics of a walk-in clinic that differentiates it from other medical treatment centers is that patients are not required to book an appointment at all, and many times, appointments are not accepted. Other forms of medical treatment centers, such as urgent care, may require people to make an appointment or at least call ahead of time to receive treatment. Emergency rooms and hospitals can be crowded, and will likely take a long time to find treatment for a more minor injury or sickness. At a walk-in clinic, patients are treated on a first-come, first-serve basis and generally enjoy the benefits of a shorter wait time due to the fact that people at the center only present with minor conditions.
 
We at Priority Urgent Care look forward to seeing you in our clinic soon! We are open from Monday through Friday 8:00 am to 8:00 pm and from Saturday through Sunday 09:00 am – 5:00 pm. We serve patients from Ellington CT, Unionville CT, East Haven CT, Cromwell CT, Oxford CT, Newington CT, East Windsor CT, Somers CT, Burlington CT, Canton CT, Branford CT, New Haven CT, Middletown CT, Rocky Hill CT Seymour CT, Middlebury CT, Hartford CT, Addison CT, and BEYOND!