Pre Op Physicals in Newington CT
Priority Urgent Care & Walk-In Clinic provides physical examinations including preoperative, Dot physical, school, and work physicals. Walk-Ins are also welcome. Contact us today or schedule an appointment online. We are conveniently located at 2909 Berlin Turnpike, Newington, CT 06111.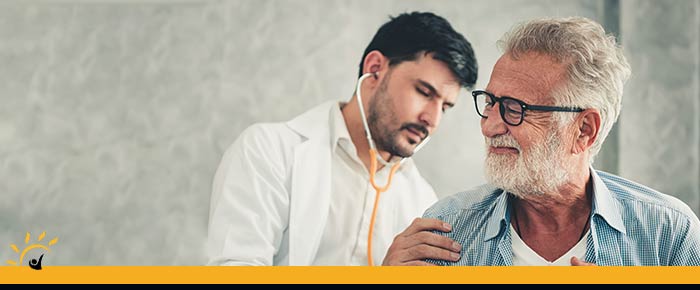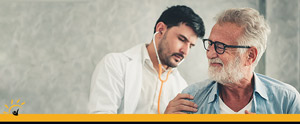 Regular physical exams are an important part of ensuring your overall health and well-being remain intact. Scheduling an annual physical exam can help your doctor notice minor issues before they become more serious, as well as provide you and your doctor with a baseline of your typical function and feeling so that illnesses and injuries can be assessed more easily when they occur. At Priority Urgent Care & Walk-In Clinic in Newington, CT, we provide a wide range of physical examinations by appointment or on a walk-in basis.
There are many different types of physical exams. While they all have the same basic functions, certain exams will require the collection of specialized information or data. In addition to general physical exams, Priority Urgent Care & Walk-In Clinic is proud to offer drug screenings and pre-employment physicals, exams for work-related injuries, school, sports, and camp physicals for children, and DOT physicals (by appointment only). One of the most important physical exam services we offer are preoperative physicals for patients who are scheduled for surgery.
Prior to your procedure, most surgeons will require that you undergo a physical examination sometime during the 30 days leading up to the date of your surgery. A pre-op exam will consist of taking your physical measurements (height, weight, and blood pressure), a comprehensive review of any and all medications you are currently taking as well as information about dosage amounts and the time of day you take them, a complete review of your family history, personal medical history, and surgical history, and a physical exam. Depending on your surgeon's requirements, you may also need to complete additional testing including urine or blood testing, x-rays or EKGs. At Priority Urgent Care & Walk-In Clinic, we offer state-of-the-art digital x-ray and EKG services as well as onsite laboratory testing, so when you come to us for a preoperative physical, you can rest assured we can provide you with everything you need to ensure you are healthy and prepared enough to undergo your surgical procedure.
At Priority Urgent Care & Walk-In Clinic, we are committed to providing convenient and accessible medical care to our patients. We are open 7 days a week and offer extended hours on weekday evenings so that you can see a doctor when it is convenient for you and your schedule. We believe that everyone should have access to high-quality medical care, which is why we work with most major insurance providers. We also offer self-pay options for patients who do not have insurance or who have insurance from a provider we do not work with. Preoperative physicals cost $169 for self-pay patients, though there may be additional charges that apply if you require an x-ray, EKG, or testing services as part of your exam.
If you or a loved one is scheduled for surgery and in need of a pre-op physical exam near Newington, CT, trust the experienced professionals at Priority Urgent Care & Walk-In Clinic to provide you with the complete medical care you need. We are proud to serve our community and treat patients from all over the area, including those from New Britain, Wethersfield, West Hartford, Southington, Rocky Hill, Glastonbury, and Kensington. Call to schedule an appointment with us today. We serve patients from Newington CT, Ellington CT, Unionville CT, East Haven CT, Cromwell CT, Oxford CT, East Windsor CT, Somers CT, Burlington CT, Canton CT, Branford CT, New Haven CT, Middletown CT, Rocky Hill CT Seymour CT, Middlebury CT, Hartford CT, Addison CT, and BEYOND!