When Should You Go to Urgent Care vs ER?
At Priority Urgent Care, our kind and caring professionals are dedicated to taking care of your urgent medical needs. If you have an urgent medical situation, do not hesitate to visit us today! For more information, call us today or book an appointment online. We have convenient locations to serve you in Ellington CT, and Unionville CT!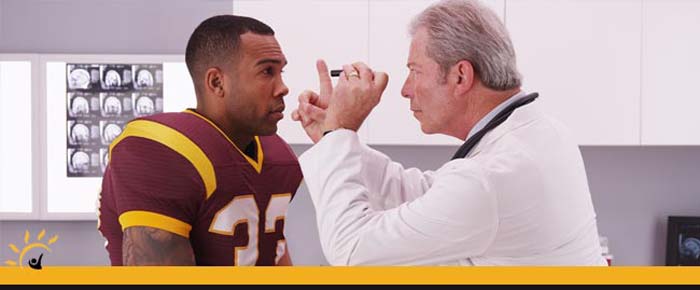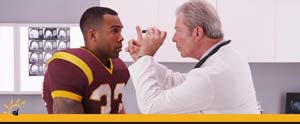 When we are experiencing symptoms of an illness, the first place we often think of visiting is the doctor. But when they are not available, how do we know when to visit the emergency room or an urgent care clinic? We are all familiar with hospital ERs, which handle life-threatening injuries and illnesses, but all too often, hospitals are overwhelmed by cases that are not considered emergencies. Urgent care clinics, which have been growing in popularity over the past several years, are designed to handle non-life-threatening medical situations, which, when used properly, significantly cut back on healthcare costs and patient waiting times.
What is the difference between urgent care and emergency care?
When we become sick or injured, we have a choice of where to go to receive healthcare services. The choice we make affects quality of care, speed of services, and overall cost of healthcare, which has an effect on the entire economy. So when we sustain an injury or come down with a cold, where should we go? It all depends on the severity of the situation: severe, life-threatening situations should always be handled at a hospital emergency room (which includes limb-threatening situations); and non-life-threatening situations should be handled at urgent care. To differentiate further: non-life-threatening situations are urgent cases that need to be addressed right away, but do not pose a threat to our life or would not cause permanent damage to our bodies; life-threatening situations present an immediate danger to our life and need to be handled with the utmost promptness in order to preserve our wellbeing.
When would a patient utilize Urgent Care vs an emergency room?
Conditions better treated at an emergency room include:
Chest pain
Difficulty breathing
Stroke
Head trauma
Severe bleeding
Loss of vision
Conditions that are more suitable to be treated at an urgent care include:
Minor fractures
Back pain
Nausea, vomiting and diarrhea
Minor headaches
Bumps, cuts and scrapes
Fever
Ear or sinus pain
Cough or sore throat
Animal bites
Stitches
Sprains and strains
Mild asthma
Allergies
Rashes and minor burns
Burning with urination
Minor allergic reactions
Cold or flu symptoms
Is it cheaper to go to urgent care or ER?
In the vast majority of cases, it is less expensive to receive care at urgent care than it is at the ER when treating the same condition. This is due to several factors, including:
Availability of Staff — Hospitals are typically staffed with healthcare professionals from several different backgrounds, with many specialists available for sensitive situations. Urgent care centers typically have one or two doctors on-site, as well as nurses and technicians.
Equipment On-Site — Hospitals are equipped with all of the latest medical technology with numerous on-site diagnostic and imaging services, such as x-rays and ultrasound. Urgent care clinics usually have a few lab services on-site, although their selection is typically quite limited when compared to ERs.
Hours of Operation — Hospitals are open 24 hours a day, every day of the year; they never close. This drives up the overhead cost, which is translated into higher cost of care. Urgent care clinics are typically open late during the week and are usually open on weekends.
Do you need an appointment to visit an urgent care?
No, there is no appointment needed to visit an urgent care clinic. Although some urgent cares accept same-day appointments, they typically operate on a first-come, first-served basis.
At Priority Urgent Care, our kind and caring professionals are dedicated to taking care of your urgent medical needs. If you have an urgent medical situation, do not hesitate to visit us today! We have two locations: one in Ellington, CT, and one in Unionville, CT. Ellington residents can call (860) 454-0678 to book an appointment, or can simply visit our clinic located at 105 West Road, Ellington, CT 06029. Unionville residents can call (860) 470-7710 to book an appointment, or can simply visit our clinic located at 45 South Main Street, Unionville, CT 06085. We look forward to serving you! We serve patients from Ellington CT,